Recipe Image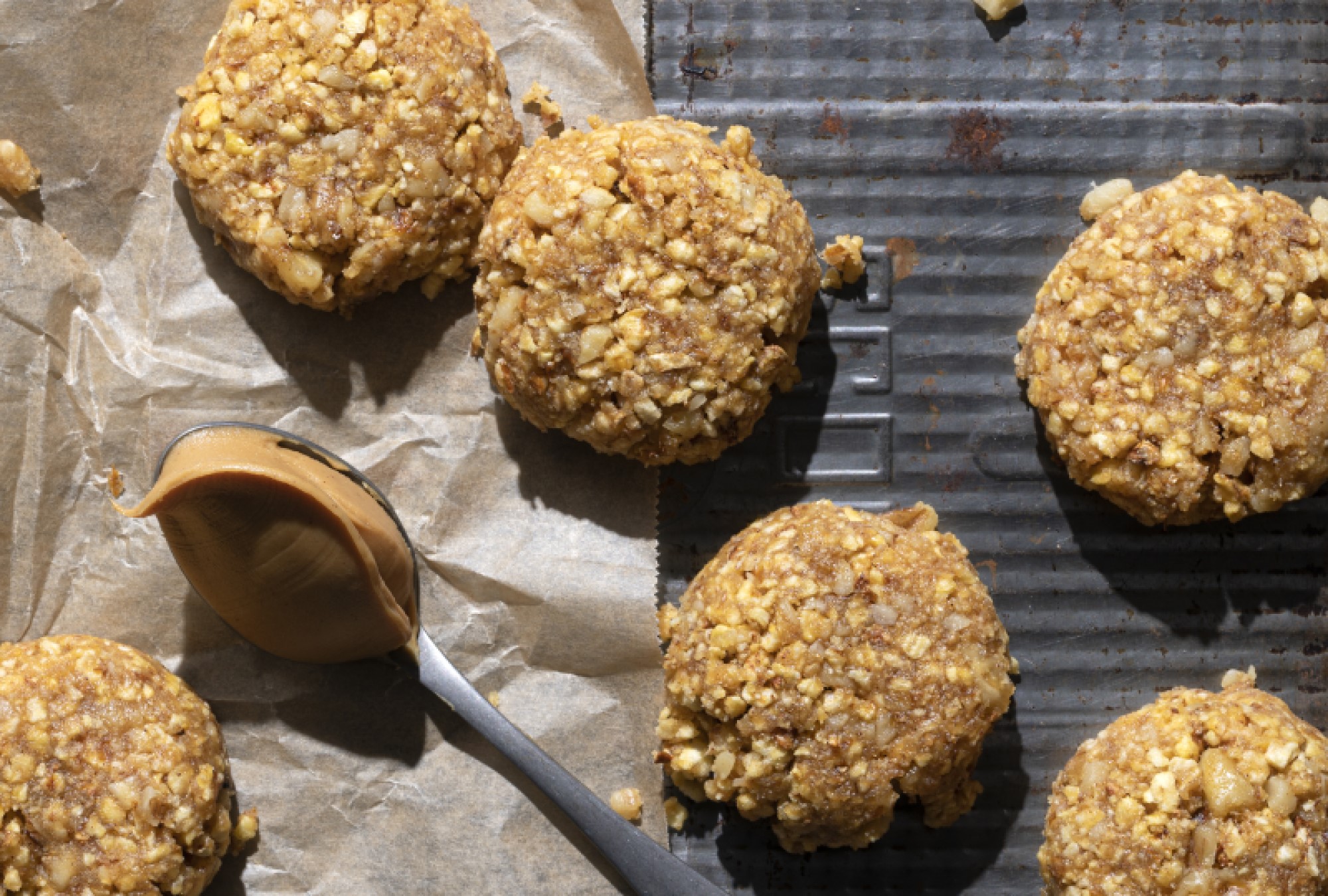 Recipe Serves
Up to 20 cookies
Directions
Line two baking trays with baking paper and set aside for later.

In a food processor place the Corn Thins® slices and walnuts and process until a crumb consistency.

Place the honey, butter and milk in a saucepan and heat over medium heat.  Stir the mix frequently until everything is combined well and the butter is melted. Bring the mixture to the boil and set a timer to continue for around 1 minute, stir roughly every 20 seconds.

Remove from the heat and stir in the 100% smooth peanut butter, cinnamon, and vanilla extract until fully combined. Stir in the Corn Thins® and walnut crumb and mix until well combined.

Place 2 tablespoons of mixture per cookie onto the baking sheets.

Allow the mixture to cool and once set enjoy!
Ingredients
1 bag of Corn Thins® slices
1/2 cup (120ml) reduced fat 1% milk
1/2 cup (115 grams) no added salt butter, cut into small pieces
30 walnuts
2 tbls honey
1/2 cup (125 grams) 100% smooth peanut butter
1 teaspoon vanilla extract
1 teaspoon of cinnamon
Accredited Practising Dietitian
Still Hungry?
 Still Hungry, then why not try something else. Check what is in your fridge or pantry, or view any of our other CORN THINS recipes for some  tasty ideas.