Chicken, Carrot, Cucumber, Red Onion, Jalapeno, Coriander & Chilli
Recipe Image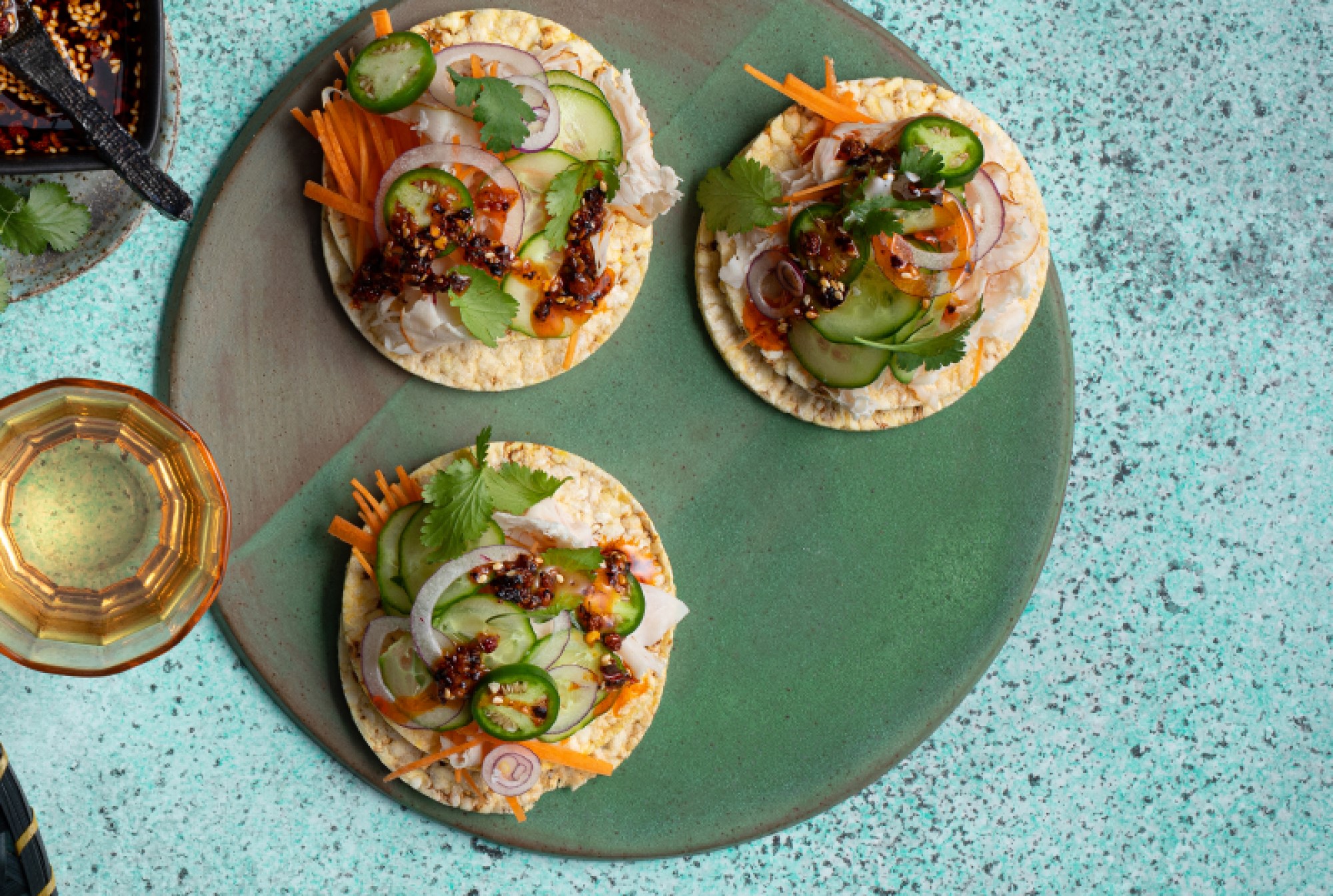 Directions
Simply layer on the chicken onto each CORN THINS slice, then add the cucumber, carrot, onion & a small amount of jalapeno. Finally drizzle a bit of chilli oil.
Ingredients
3 CORN THINS slices
Onion (thinly spiced)
Cucumber (thinly sliced)
Chicken slices or left over BBQ chicken (shredded)
Carrot (grated)
Jalapeno (thinly sliced)
Chilli Oil
Still Hungry?
 Still Hungry, then why not try something else. Check what is in your fridge or pantry, or view any of our other CORN THINS recipes for some  tasty ideas.