Avocado, Grilled corn, Caesar Dressing & Chilli
Recipe Image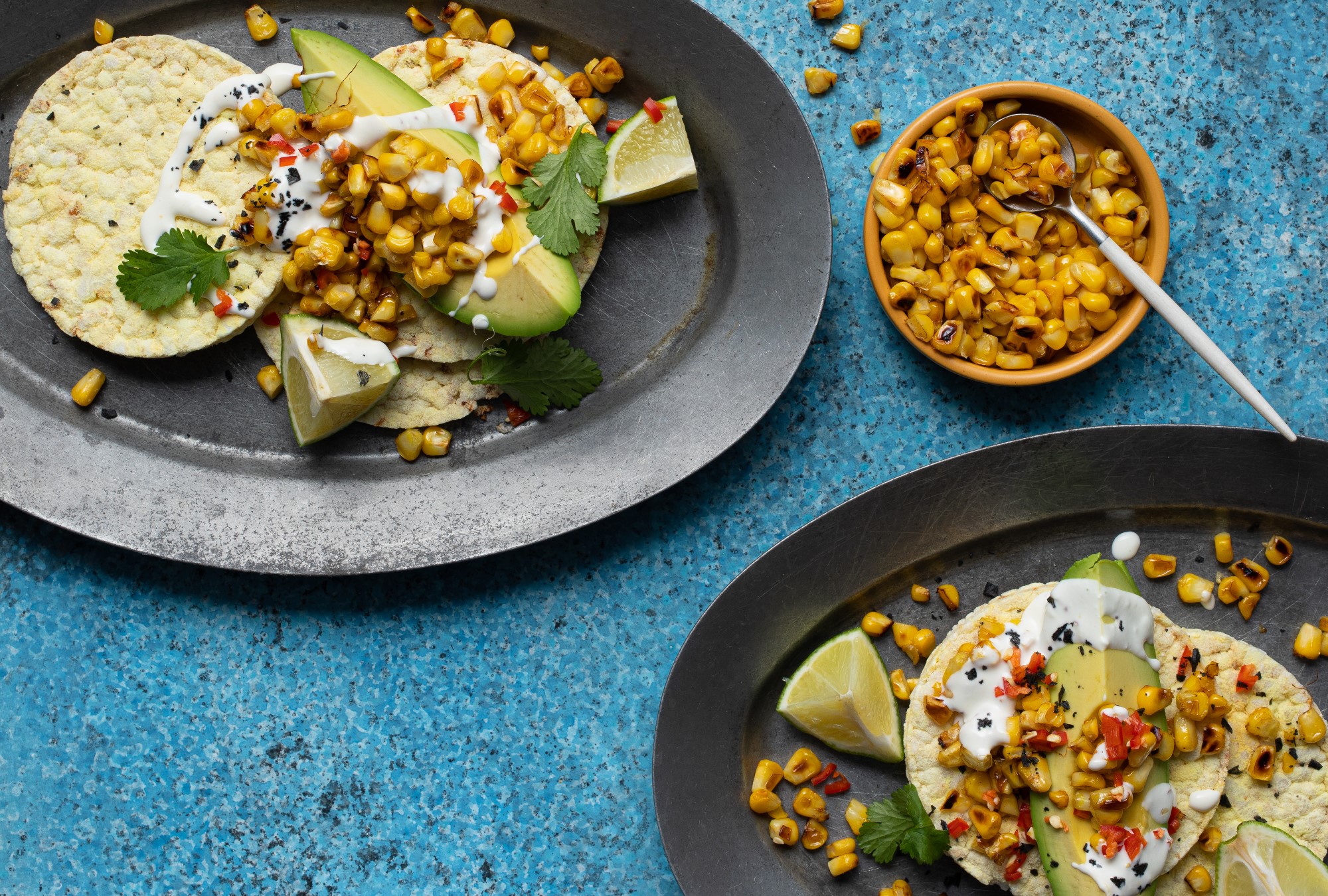 Directions
To make the grilled corn on the cob preheat a grill to high, then place the corn cob on the grill to cook, turning the cob often, till there is a char all over the cob. This should take about 10 mins. Add a little butter & salt to the warm cob, then put the cob aside to cool slightly. Once cool to touch, use a large knife to cut the corn from the cob.
Add the avocado evenly between each of the CORN THINS slices, then add the corn. Drizzle with the Ceasar dressing, finally sprinkle on some chilli & a small squeeze of lime juice.
Ingredients
3 CORN THINS slices
1 cop of corn
1/2 ripe avocado (mashed, or sliced)
Ceasar dressing
Chilli 
Lime
Still Hungry?
 Still Hungry, then why not try something else. Check what is in your fridge or pantry, or view any of our other CORN THINS recipes for some  tasty ideas.