Peanut Butter, Blueberry Conserve & Bacon
Recipe Image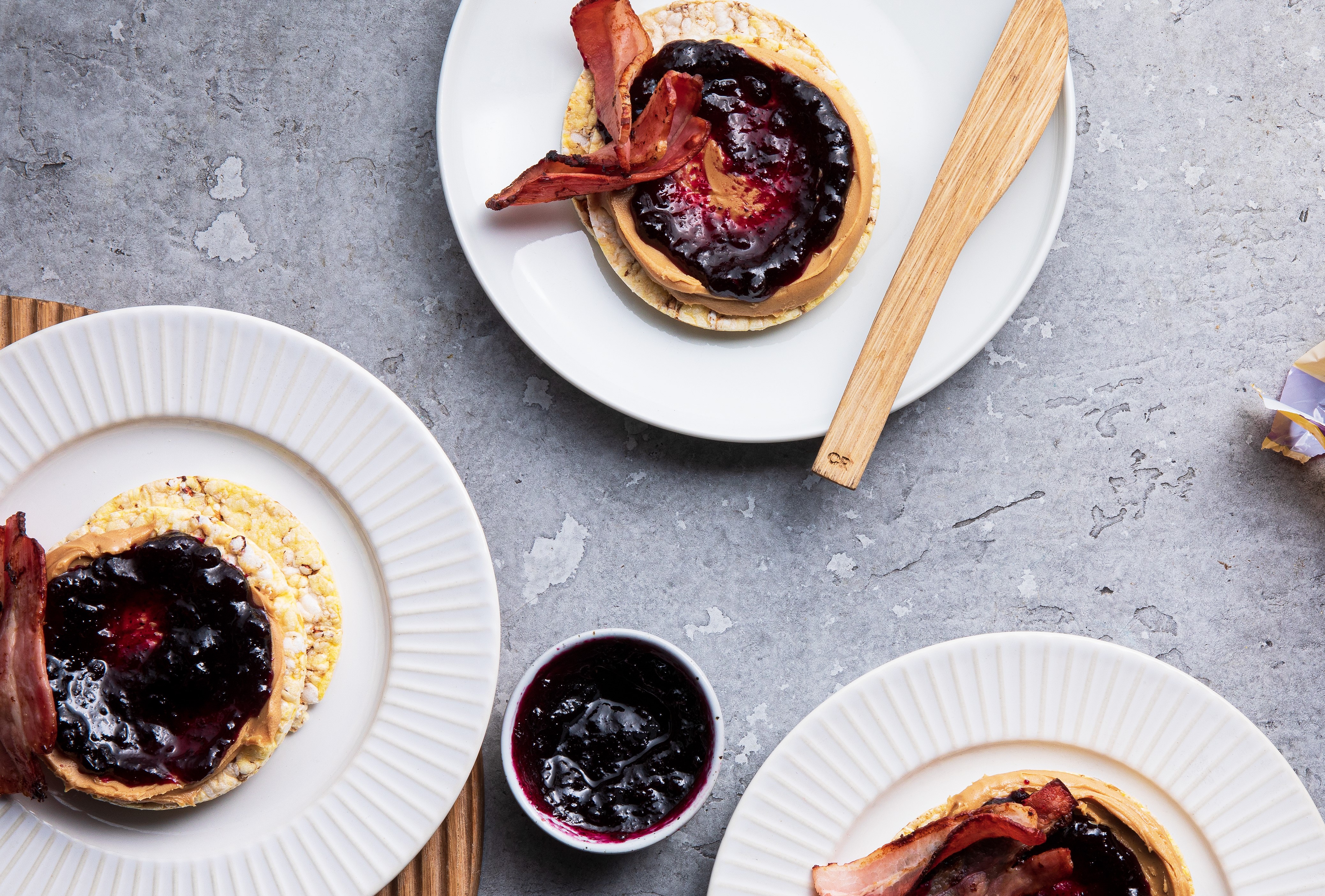 Directions
Cook bacon in a pan to the level you like (everyone is different). Put aside to cool slightly.
Spread peanut butter, then the blueberry conserve, across each CORN THINS slice. Finally layer on the bacon, for a delicious sweet & savory breakfast
Ingredients
3 CORN THINS slices
2 - 3 bacon rashers
Peanut butter
Blueberry conserve
Tsp butter
Still Hungry?
Still Hungry, then why not try something else. Check what is in your fridge or pantry, or view any of our other CORN THINS recipes for some  tasty ideas.