Roast Beetroot Dip, Smoked Salmon, Horseradish Creme Fraiche & Dill
Recipe Image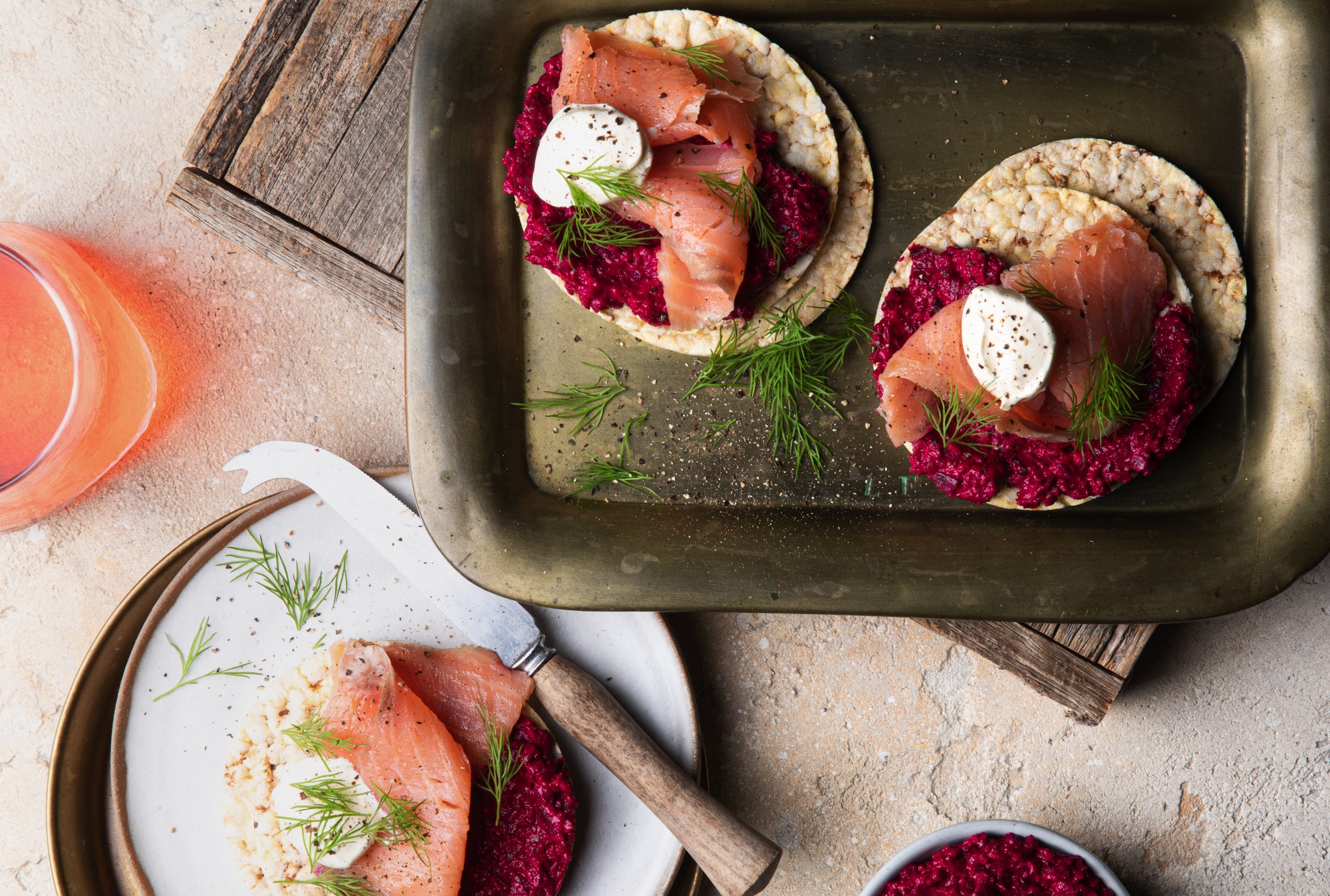 Directions
Spread the beetroot dip across each CORN THINS slice. Layer on some smoked salmon, then add a small dollop of the horseradish creme fraiche. Finally add a few sprigs of dill. Enjoy.
To make Horseradish Creme Fraiche - mix horseradish, creme fraiche, mustard & chives thoroughly in a bowl
Ingredients
3 CORN THINS slices
50 - 80g Smoked Salmon
1-2 tbsp Beetroot dip
2 - 3 tsp Horseradish creme fraiche
Dill
Ingredients for horseradish creme fraiche
1tbsp horseradish
2/3 cup creme fraiche
2 tsp dijon mustard
1 tbsp chopped fresh chives
Still Hungry?
 Still Hungry, then why not try something else. Check what is in your fridge or pantry, or view any of our other CORN THINS recipes for some  tasty ideas.