Garlic Dip, Celery & Bean Salad
Recipe Image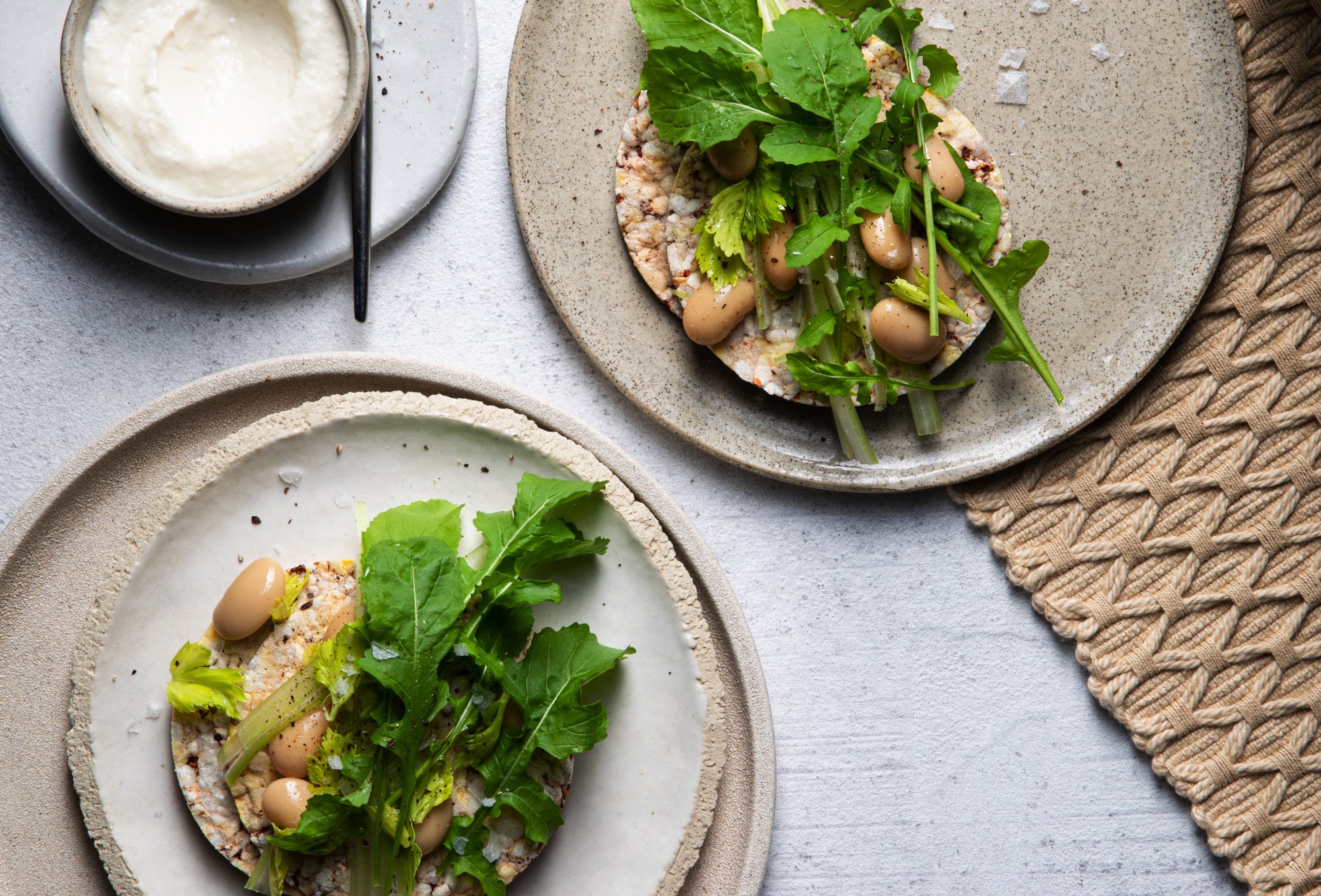 Directions
Simply spread some garlic dip across each CORN THINS slice, then add a spoonful of bean/celery salad. Now enjoy.
To make the celery & bean salad - first make the dressing by whisking the lemon juice with mustard in a small bowl, then whisk in the olive oil. Stir in chives & season with some salt & pepper. Then add all the other ingredients & the dressing to a large bowl & mix well. Now the salad is ready to add to the CORN THINS slices. Any left over salad can be kept in a sealed contain in the fridge for up to 3 days.
Ingredients
Per person's serving
3 CORN THINS slices
2 - 3 tbsp of celery & bean salad
1 - 2 tbsp garlic dip
Ingredients for celery & bean salad
2 tbsp of fresh lemon juice
2 tsp Dijon mustard
1/4 cup olive oil
3 sticks of celery (thinly sliced)
2 cans (425g) of butter beans (drained & rinsed)
pepper & salt to taste 
Still Hungry?
 Still Hungry, then why not try something else. Check what is in your fridge or pantry, or view any of our other CORN THINS recipes for some  tasty ideas.