Recipe Image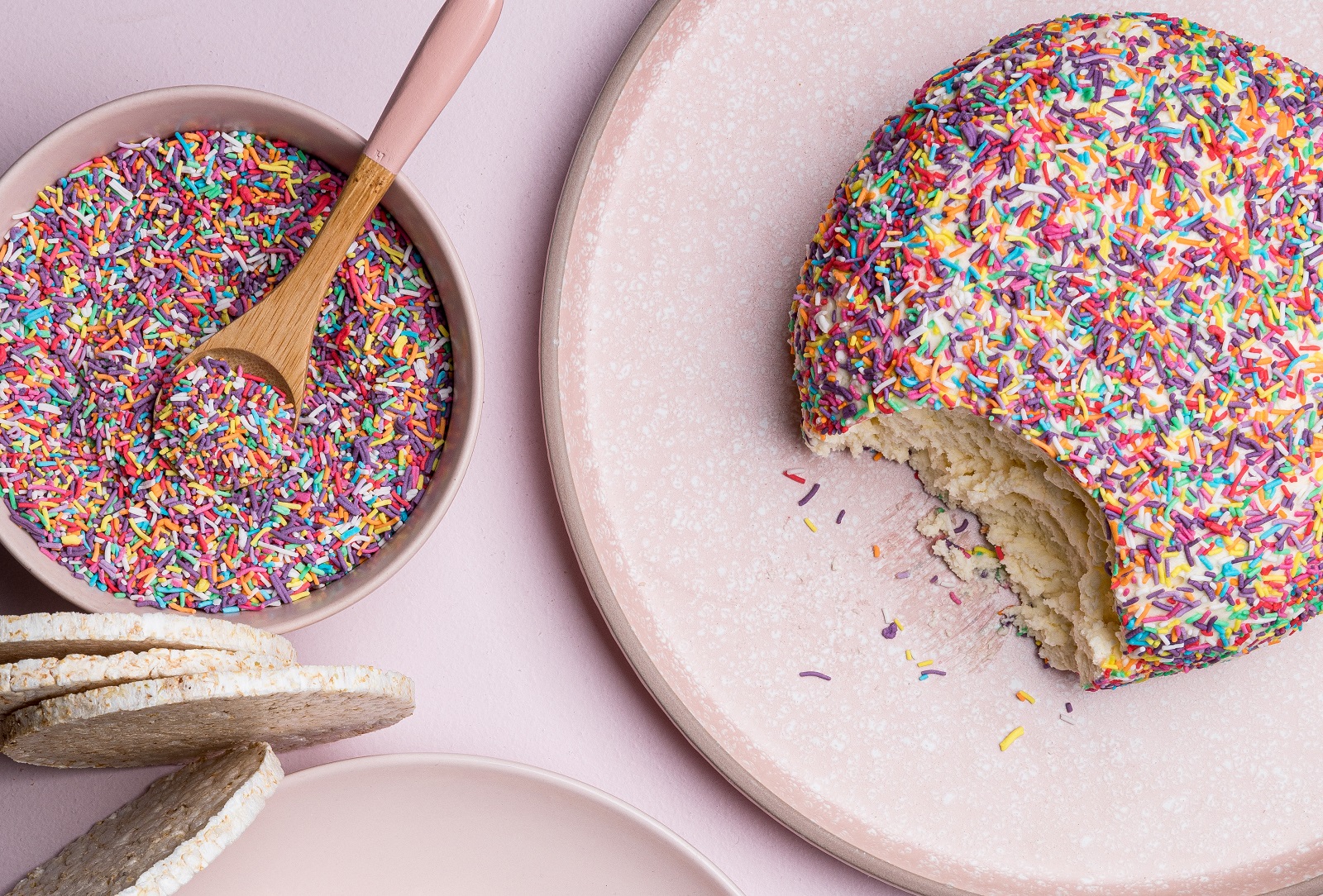 Recipe Time
2hrs 20 mins (including setting time)
Directions
Beat the cream cheese until smooth and creamy, then add the butter and beat till smooth. Mix in the cake mix, vanilla extract and powdered sugar.
Once fully mixed wrap the mixture into a large piece of plastic wrap, then form it into the shape of a birthday cake by rolling on the kitchen bench (within the plastic) till you get a ball. Then flatten the ball while patting the sides to get a cake shape. Place into fridge for 1 hour or until cheese ball is mostly firm.
Spread remaining sprinkles onto a large flat plate. Remove cheese ball from wrap and roll it into the sprinkles. Press sprinkles into the empty spots if necessary.
Place cheese ball into freezer for about 1 hour. (If freezing over night, remove to thaw 30 minutes before serving)
Now you and your family/friends can enjoy with CORN THINS & RICE THINS slices.
Any left over mixture can be stored in a sealed container in the fridge for up to a week.
Ingredients
CORN THINS slices (to be eaten with cheeseball)
1 cup cream cheese (about 225g)
1/2 cup butter (about 125g)
1 1/2 cups yellow cake mix (dry)
1/2 tsp vanilla extract
1 cup powdered sugar
3/4 cup sprinkles
Still Hungry?
 Still Hungry, then why not try something else. Check what is in your fridge or pantry, or view any of our other CORN THINS recipes for some  tasty ideas.