Moroccan Spiced Silverbeet & White Beans
Recipe Image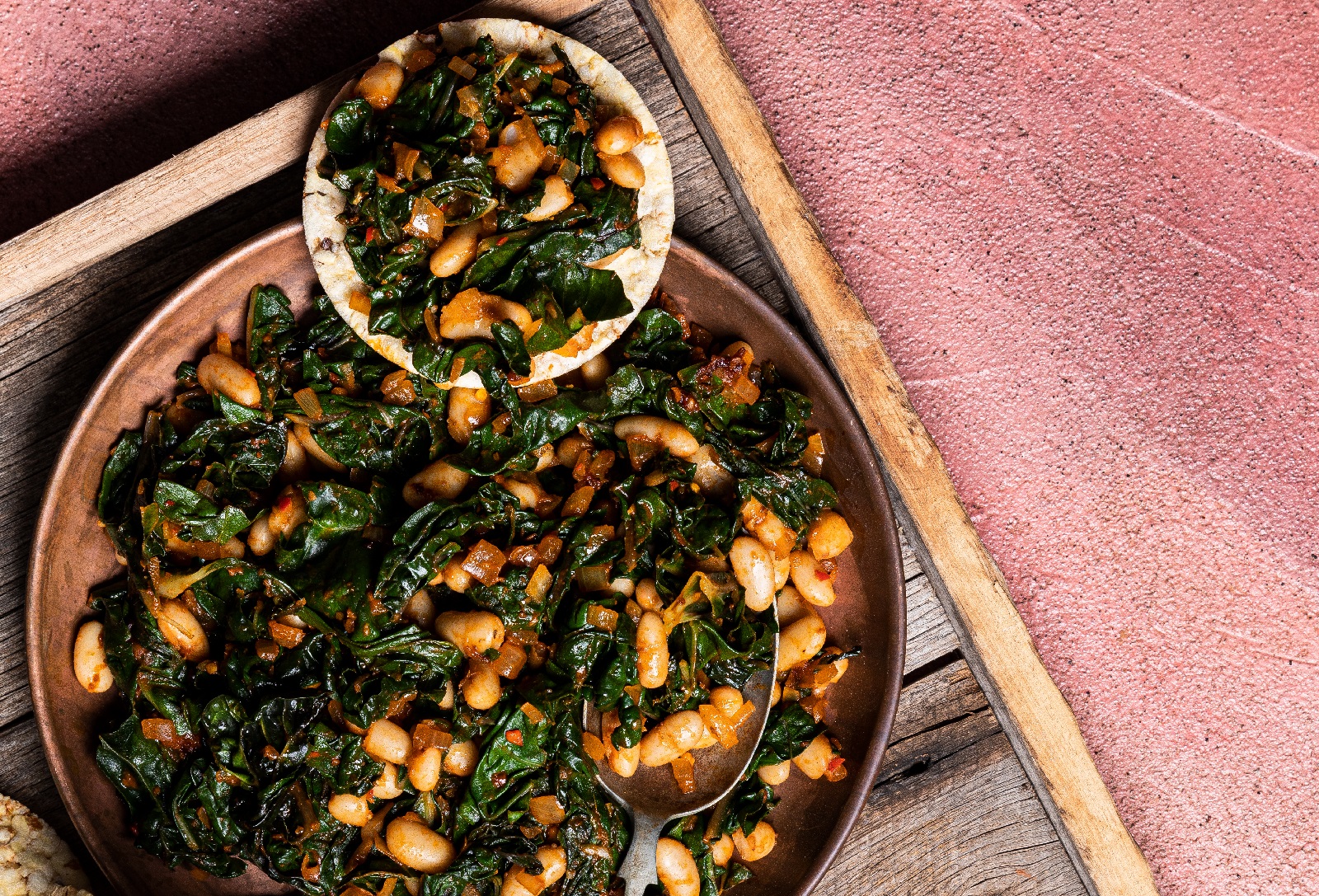 Directions
Cook onion, garlic & chilli (optional) in a pan over a medium heat till onions are soft (about 5 mins). Stir in Moroccan seasoning & the tomato paste. Cook for a further 30 sec, stirring occasionally. Add silverbeet & coriander & continue cooking till the coriander is soft (about 3 mins). Add white beans (ensure these have been drained first), then cook until silverbeets softens. Add in lemon juice & season with salt & pepper. Cook for a further 30 secs, the remove from heat.
This recipe is perfect to eat with the popcorn flavor of CORN THINS slices rather than Lebanese or Turkish bread...plus its Gluten Free. Any unused Moroccan silverbeet can be stored in a container in the fridge for up to 5 days.
Ingredients
CORN THINS slices (to eat with Moroccan silverbeet)
400g can of white beans
2 tbsp olive oil
1 onion (finely chopped) 1 bunch of silverbeet (chopped into small pieces)
1 & 1/2 tsp Moroccan seasoning
3 cloves garlic (crushed & finely chopped)
1 Tbsp tomato paste
1/4 cup coriander (fresh, chopped)
1 tsp lemon juice
Fresh seeded chilli (as much as desired)
Still Hungry?
 Still Hungry, then why not try something else. Check what is in your fridge or pantry, or view any of our other CORN THINS recipes for some  tasty ideas.