Recipe Image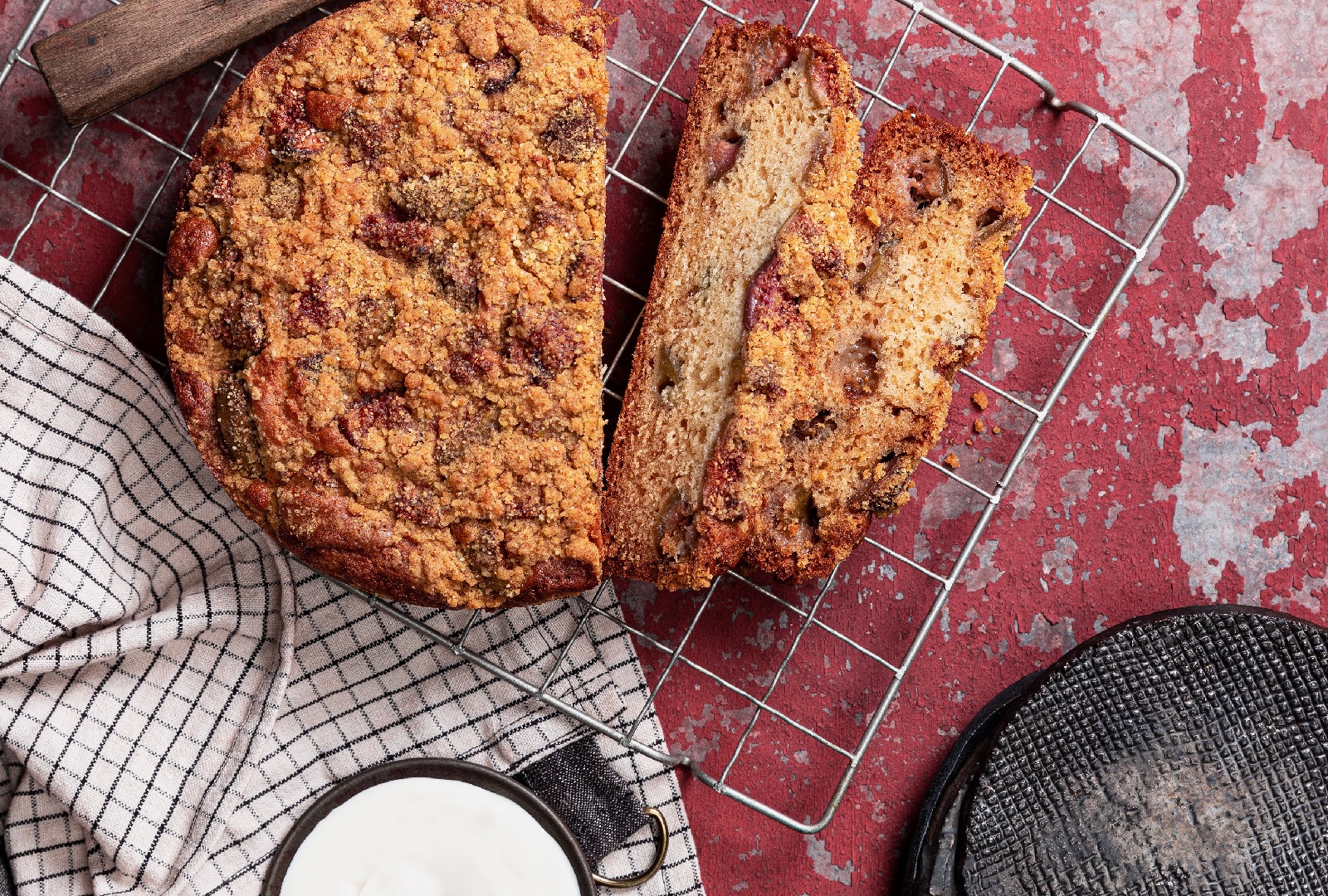 Recipe Serves
Around 8 serves
Directions
Preheat a fan forced oven to 180ºC.  Grease and line a 20cm round cake tin.
Combine fig pieces, sugar and spices.  Season with a little black pepper, toss to coat and allow to sit.
Beat together butter and caster sugar until pale and fluffy.  Add eggs and vanilla bean paste and beat until combined.
Whisk together the flour, baking powder, bicarbonate of soda and salt.  Add to the batter and beat until just combined.  Add the buttermilk and beat until combined.
Spoon half the batter into the prepared tin.  Smooth the surface then scatter over half of the figs.  Spoon over the remaining batter, smooth then top with remaining figs.
To make the crumble combine broken Corn Thins slices and brown sugar in a high speed blender or food processor.  Blitz to a fine crumb.  Transfer to a bowl, add butter and use clean fingers to rub the butter into the crumb until the mixture resembles course sand.  Sprinkle evenly over the cake then bake for 1 hour to 1 hour 10 mins until cooked in the centre.
Ingredients
300g fresh figs, stalks removed, roughly chopped
2 tbsp brown sugar
1 tsp ground cinnamon
¼ tsp ground cardamom
Freshly cracked black pepper
Double thick cream (or Greek yoghurt), to serve
CAKE
110g butter (or reduced fat table spread), softened to room temperature
150g caster sugar
2 eggs
1 tsp vanilla bean paste
250g gluten free plain flour
1 tsp baking powder
1 tsp bicarbonate of soda
½ tsp sea salt
125ml buttermilk
CORN THINS CRUMBLE
40g Corn Thins Original slices, roughly crushed
2 tbsp brown sugar
2 tbsp cold butter
Still Hungry?
 Still Hungry, then why not try something else. Check what is in your fridge or pantry, or view any of our other CORN THINS recipes for some  tasty ideas.