Recipe Image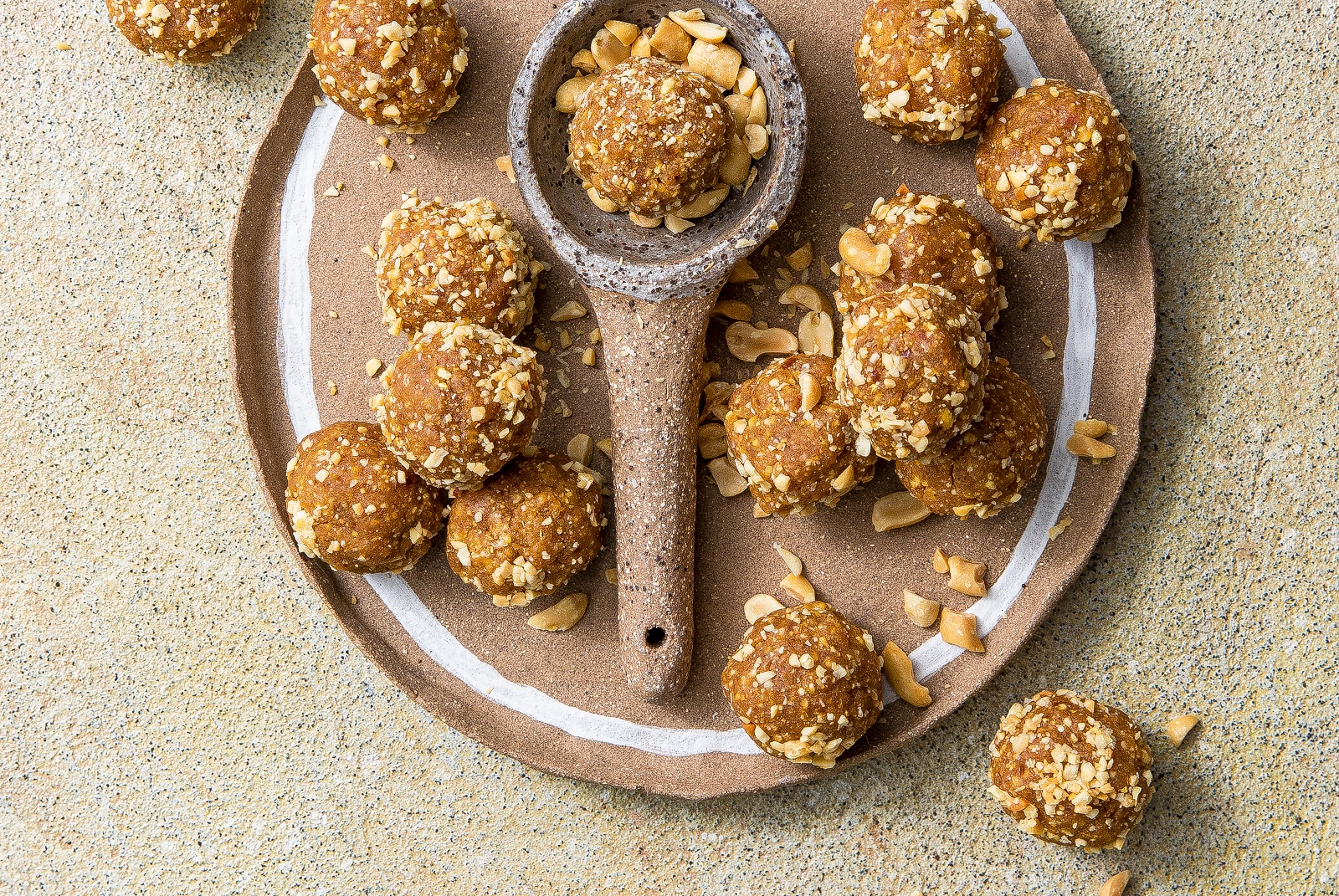 Recipe Time
15 mins to prepare, 20 mins in the fridge
Recipe Serves
12 - 15 balls
Directions
Place Corn Thins™ slices into a food processor and blend until the Corn Thins™ slices are a crumb consistency. Add the peanuts, peanut butter, dates, honey and pulse until well combined.

Add water and pulse until mixture is well combined.

Place the mixture into a mixing bowl. Wet hands, then make small 30g balls and roll through the crushed peanuts to create a dusting.

Place the balls on a tray and put into fridge to set for around 20 minutes.
Ingredients
30g peanuts
150g 100% peanut butter
3 tbs honey
2 tbs boiling water
150g pitted dates
1 bag of Corn Thins™ slices (150g)
Crushed peanuts for dusting
Still Hungry?
 Still Hungry, then why not try something else. Check what is in your fridge or pantry, or view any of our other CORN THINS recipes for some  tasty ideas.