Crunchy Breakfast Clusters
Recipe Image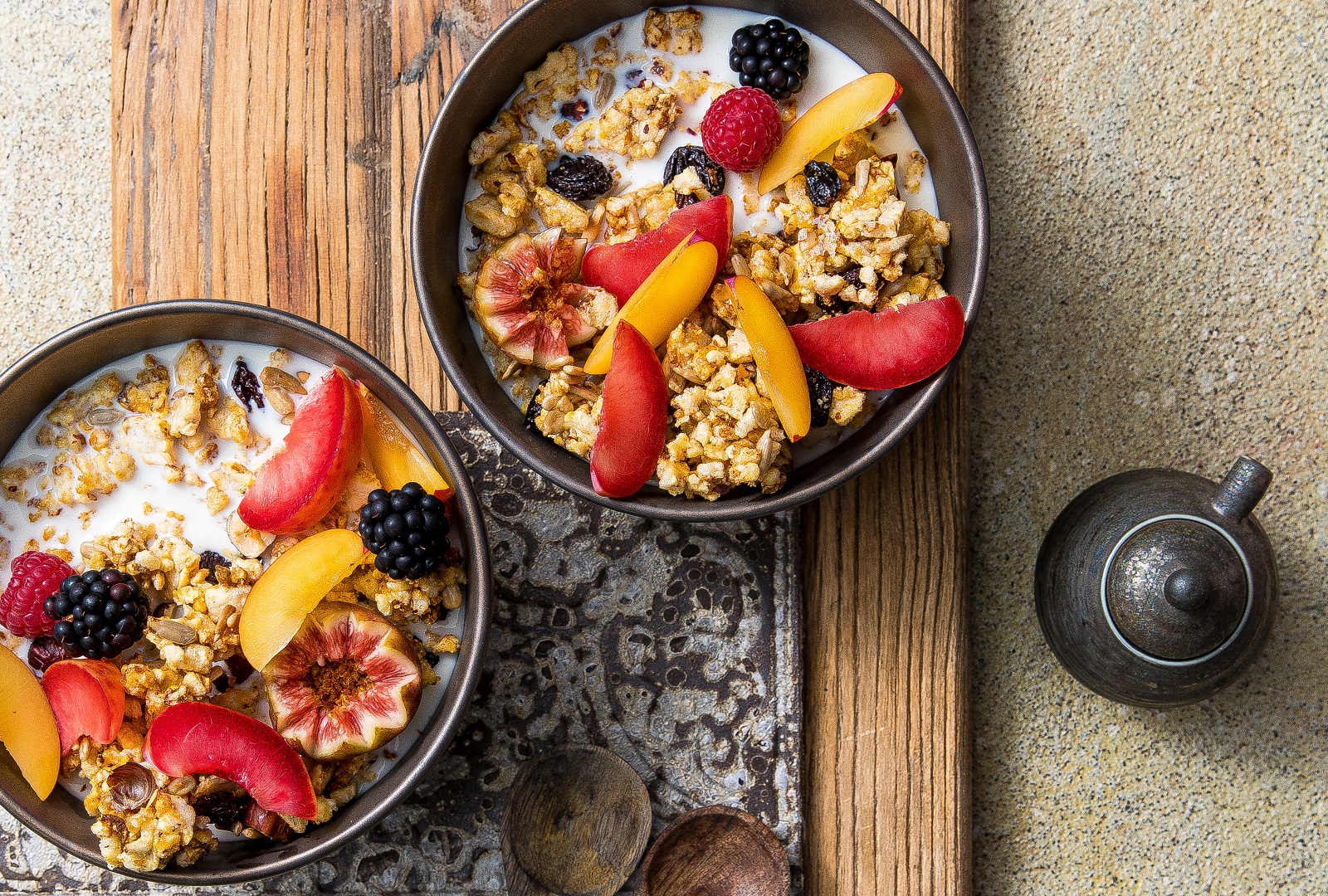 Recipe Serves
20 (1/2 cup serving size)
Directions
Preheat your over to 160 degrees Celsius.

Place Corn Thins™ slices in a food processor and process until medium crumbs

Place Corn Thins™ crumb, hazelnuts, sunflower seeds, and raisins into a mixing bowl.

In a separate bowl add extra virgin oil, honey, salt, ginger, and cinnamon. With a fork whisk and then pour into bowl with Corn Thins™ mix.

Line a baking tray with baking paper and pour the mix onto the baking tray.

Place tray into the oven and bake for 10 minutes.

Remove the tray and with a spatula move the mixture so the outside parts are moved into the centre and the centre parts are pushed outwards.

Bake for a further 10 minutes.

Stir again.

Bake for a final 8-10 minutes. The mixture should now be golden roasted and evenly baked.

Remove the mixture and press mixture firmly down to help to create clusters.  Allow the mixture to cool.

Break final product into pieces and store in an airtight container until ready to use.
Ingredients
1 bag of Corn Thins™ or Rice Thins™ slices
1 tsp ground ginger
¼ tsp ground cinnamon
¼ tsp salt
½ cup of honey
½ cup of grapeseed oil
½ cup of dried raisins
1 cup of sunflower seeds
1 cup of hazelnuts (or your favourite nut) chopped roughly
Still Hungry?
Still Hungry, then why not try something else. Check what is in your fridge or pantry, or view any of our other CORN THINS recipes for some  tasty ideas.