Grilled Haloumi & Corn Salsa
Recipe Image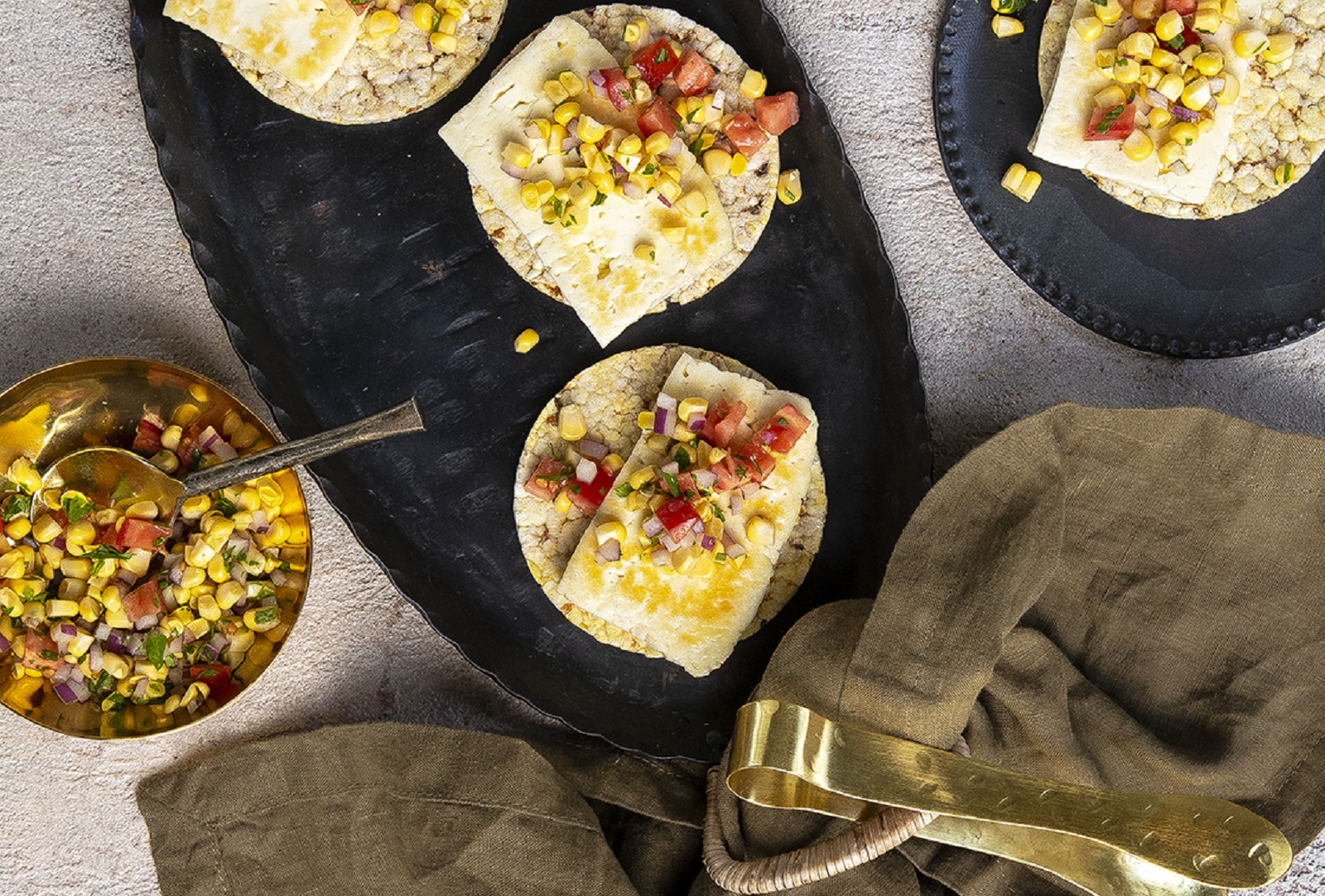 Directions
To make salsa just mix tomato, corn, onion, coriander, oregano, cumin & lime juice thoroughly in a bowl. Then add the chili, salt & pepper to taste. Mix well for a final time.
 Place any unused salsa in a sealed container in the fridge for up to 5 days.
Grill the Haloumi in a pan with a small amount of oil till the Haloumi has slightly browned, then turn it over & cook the other side. This should only take a few minutes. Once cooked put aside to cool.
Once the Haloumi has cooled a little add to the CORN THINS slices, then add the salsa on top. Enjoy.
Ingredients
CORN THINS slices
2 - 3 firm medium tomatoes (finely diced)
1/2 red onion (finely diced)
1/2 cup coriander (finely chopped)
Chili (finely chopped). Amount dependent on individual taste
Pinch of oregano
Pinch ground cumin
1 lime (juice)
200 g Corn (can or cut from a cooked cob)
Haloumi (sliced)
Olive oil
Still Hungry?
 Still Hungry, then why not try something else. Check what is in your fridge or pantry, or view any of our other CORN THINS recipes for some  tasty ideas.