Choc Raspberry Cheesecake
Recipe Image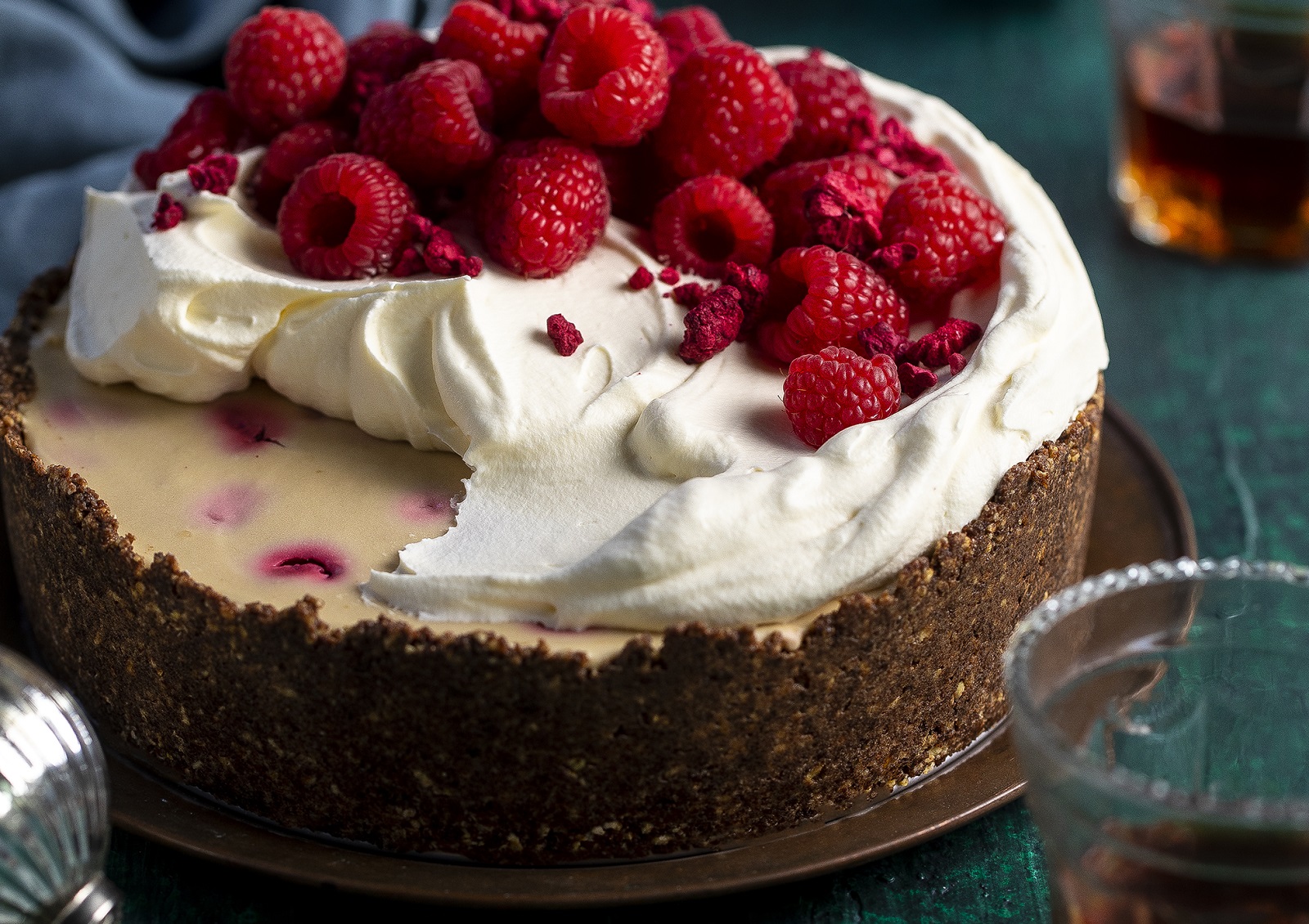 Recipe Time
You will need to start the day before, but total prep time is about 30 mins
Directions
To make the base, combine biscuits and broken Corn Thins slices in a food processor and blitz to a fine crumb.  Add melted butter and process until combined.
Press the crumb mixture into the base and sides of a 20cm round, loose-bottom (or springform) cake tin.  Freeze for 30 mins.
To prepare the filling, clean out the food processor bowl.  Add cream cheese and sugar, blitz until smooth.  Transfer mixture to a bowl, stir through gelatine (and water) and melted chocolate, until combined.  Fold through the whipped cream and then the frozen raspberries.  Spoon the mixture over the cheesecake base and refrigerate overnight.
Remove the cheesecake from the tin and place onto a serving plate.
Decorate with whipped cream, fresh raspberries and crumbled freeze-dried raspberries (if using).  Serve immediately. 
Ingredients
125g gluten-free store bought chocolate biscuits
9  Corn Thins Original slices, roughly broken
80g butter, melted
300ml thickened cream, lightly whipped, to serve
Fresh raspberries, to serve
Freeze-dried raspberries, to serve (optional)
FILLING
500g cream cheese, softened
165g caster sugar
2 tsp gelatine, dissolved in 1/4 cup boiling water
200g white chocolate, melted
1 cup whipped cream
1 cup frozen raspberries
Still Hungry?
 Still Hungry, then why not try something else. Check what is in your fridge or pantry, or view any of our other CORN THINS recipes for some  tasty ideas.