Halloween Treat: Pumpkin Pie Filling, Chilli Cashews & Medjool Dates
Recipe Image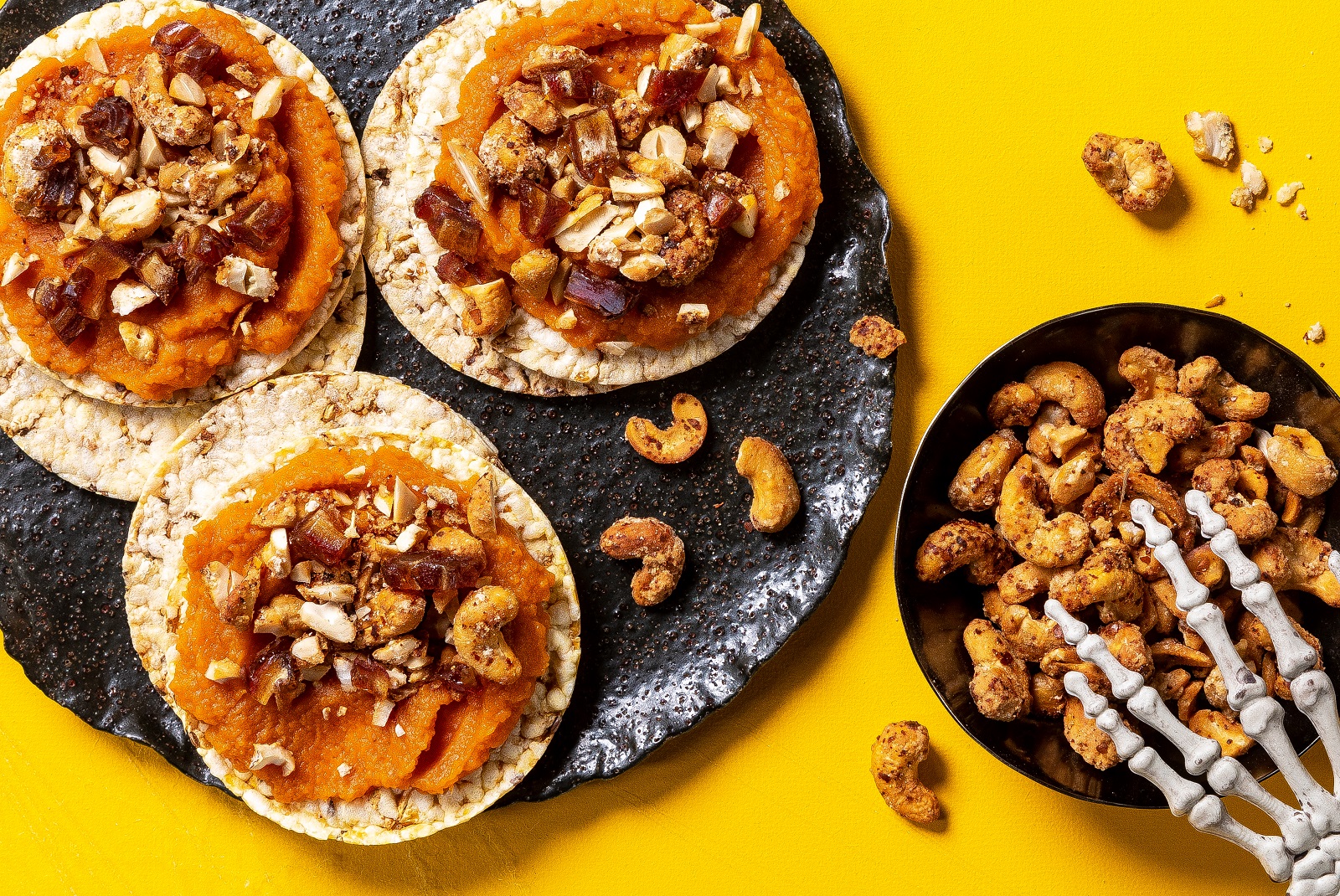 Directions
Generously spread some pumpkin pie filling across each of the CORN THINS slices, then sprinkle on some cashews & dates. For an extra bit of decadence add a dollop of whipped cream. This is the perfect snack to surprise your friends or family during Halloween.
Ingredients
6 CORN THINS slices
Pumpkin Pie filling (store bought, or home made)
Chopped up Sweet Chilli cashews (most supermarkets or food markets have these)
Medjool Dates (chopped up)
Still Hungry?
 Still Hungry, then why not try something else. Check what is in your fridge or pantry, or view any of our other CORN THINS recipes for some  tasty ideas.