Vegan (Carrot) Lox with Cream Cheese
Recipe Image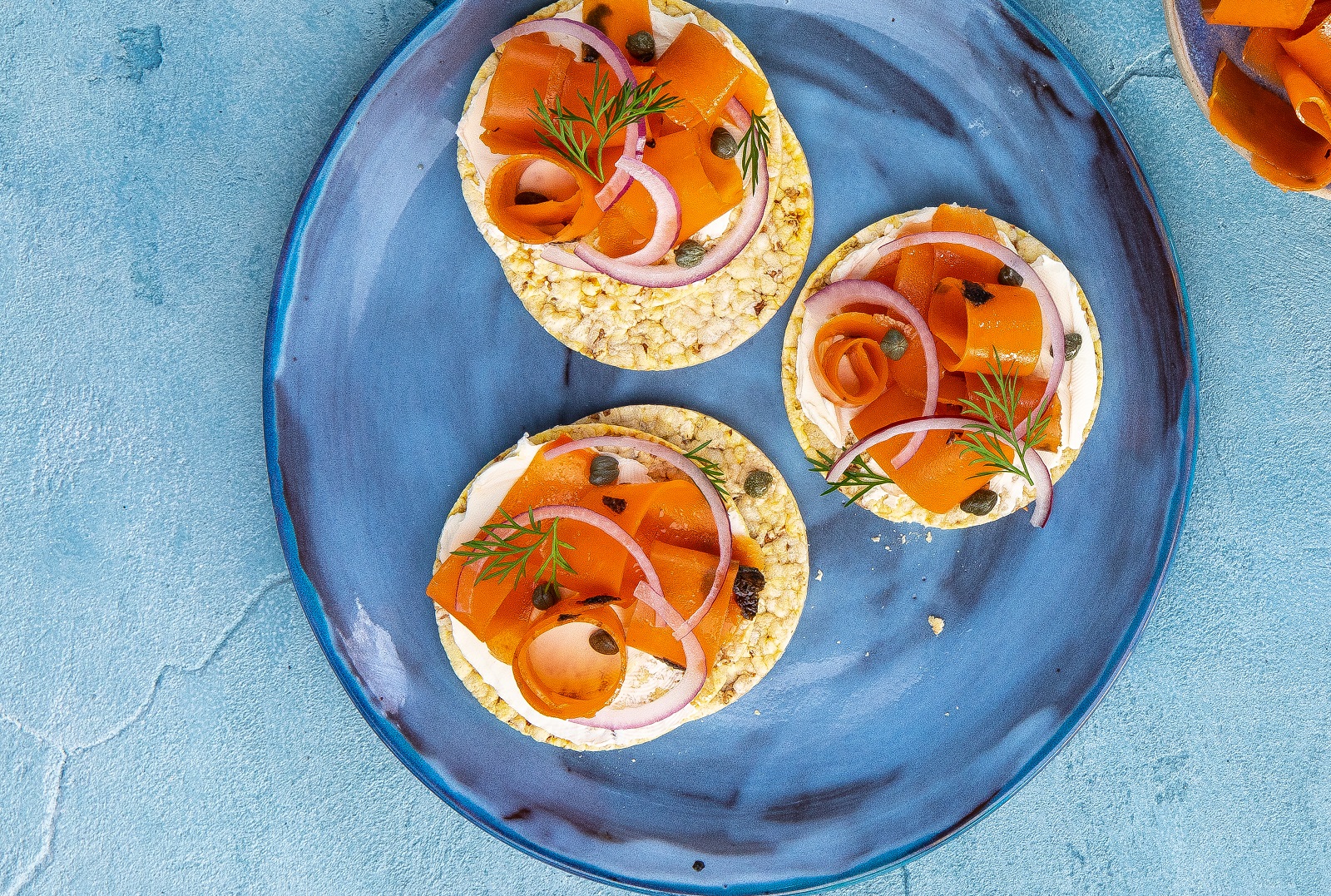 Recipe Time
25 mins (to make vegan lox)
Directions
To Make Vegan Lox
Pre-heat oven to 200C. 
Use a vegetable peeler to peel carrot into thin strips. Coat the carrot strips with Tamari, liquid smoke & kelp seasoning in a bowl.
Place carrot onto a baking tray lined with baking paper & place in the oven for 20 minutes. Remove from the oven and put aside to cool. Any unused lox can be kept in a sealed container in the fridge for 3 - 5 days.
To Make CORN THINS recipe
Spread cream cheese across each CORN THINS slice, them layer on the vegan lox & onion. Sprinkle on some capers & finish off with some dill. Season with salt & pepper if desired.
Ingredients
CORN THINS slices
Vegan Carrot lox
Cream cheese (vegan)
Tomato (sliced)
Red onion (thinly sliced)
Capers
Fresh dill
Ingredients to make vegan lox
4 Carrots 
1 Tbsp tamari
1 Tsp liquid smoke (or smoked paprika)
1Tsp Sea Kelp seasoning
Still Hungry?
 Still Hungry, then why not try something else. Check what is in your fridge or pantry, or view any of our other CORN THINS recipes for some  tasty ideas.