Crispy Chicken (GF) & Coleslaw
Recipe Image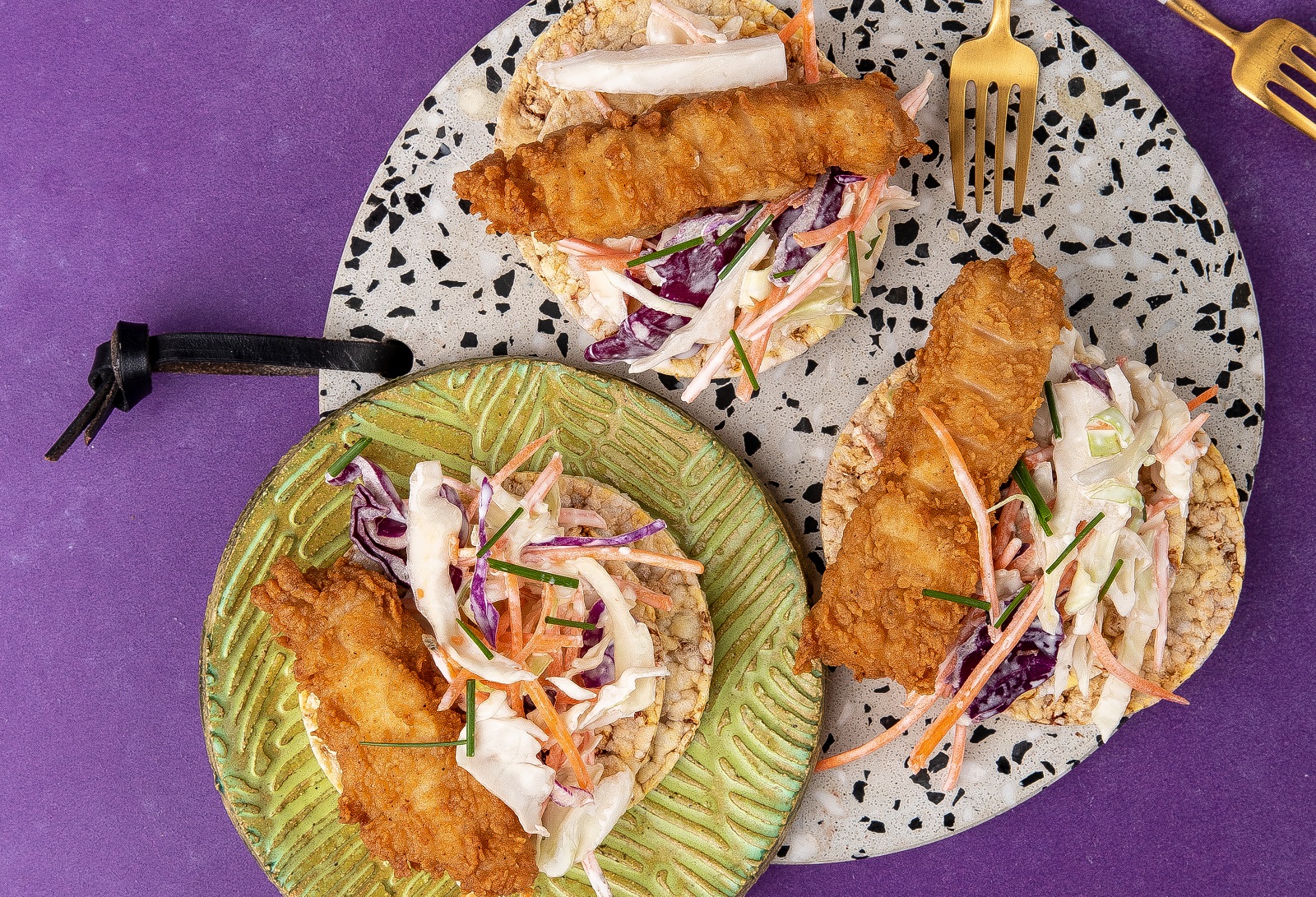 Recipe Serves
serves 2 - 3
Directions
Simply layer about 1 tbsp of coleslaw onto each CORN THINS slice, then top with a cooled crispy chicken tenderloin. Add a little pepper if desired
To Make Crispy Chicken
Heat rice bran oil in a deep fryer or deep saucepan to medium-high heat (around 180ºC). 
Dust chicken tenders in arrowroot flour, brushing off any excess.  Dip in egg mixture, then coat with crushed CORN THINS slices.  Deep fry chicken tenders, 3 at a time, for 5-6 mins or until golden and cooked through.  Drain on paper towel & cool slightly.
Ingredients
6 CORN THINS slices
6 heaped Tbsp of Coleslaw (store bought)
Crispy Chicken (GF)
6 chicken tenderloins
½ cup arrowroot (tapioca) flour
1 egg whisked with a splash of water
6 Tasty Cheese CORN THINS slices, crushed to a rough crumb
Rice bran oil, to deep fry
Still Hungry?
 Still Hungry, then why not try something else. Check what is in your fridge or pantry, or view any of our other CORN THINS recipes for some  tasty ideas.