Aioli, Rocket & Spiced Roasted Cauliflower
Recipe Image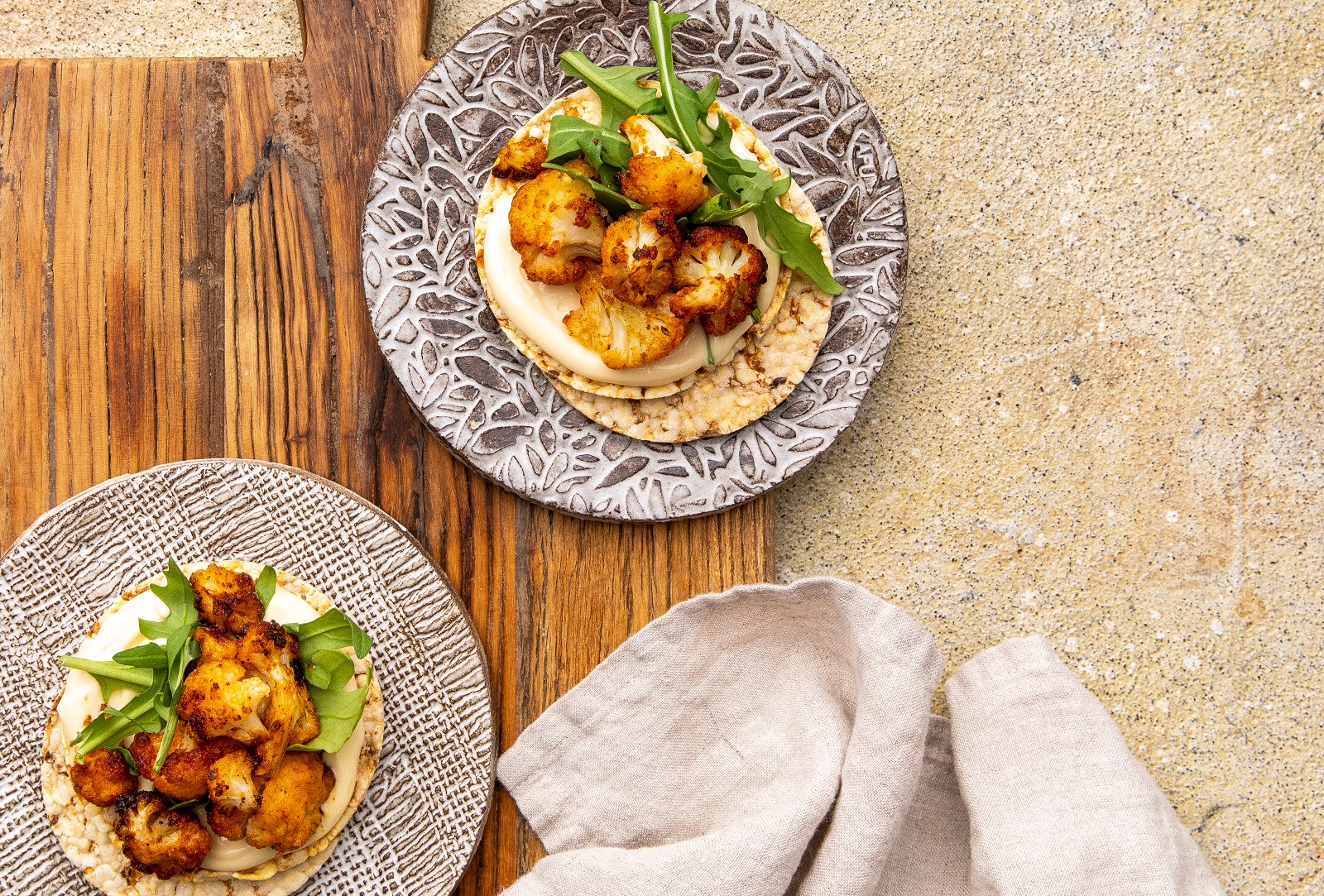 Directions
Spread aioli across each of the Corn Thins slices, then top with the cauliflower & rocket. Season with salt & pepper if desired. For a little extra zing, you can add a little salad dressing, or lemon juice. Enjoy for lunch or dinner.
To make roasted spiced cauliflower: Combine oil, spice mix & garlic in a large bowl. Add cauliflower & mix by gently tossing in the bowl. Place coated cauliflower onto a tray covered with baking paper & place into a preheated oven (200C). Cook for about 30 mins, or till brown & slightly tender. Turn cauliflower halfway through the cook to help with even cooking. Once cooked remove from oven to cool.
Store any left over cauliflower in the fridge for up to 3 days.
Ingredients
3 CORN THINS
Aioli
Rocket (handful of leaves)
250g Cauliflower (fresh or frozen)
Spice mix (1 tsp ground cumin, 1/2 tsp dried chilli flakes, 1/2 tsp ground coriander, a pinch of tumeric powder)
1-2 cloves garlic (crushed)
1/2 Tbsp oil
Still Hungry?
 Still Hungry, then why not try something else. Check what is in your fridge or pantry, or view any of our other CORN THINS recipes for some  tasty ideas.