Hommus & Pan Fried Garlic Beans
Recipe Image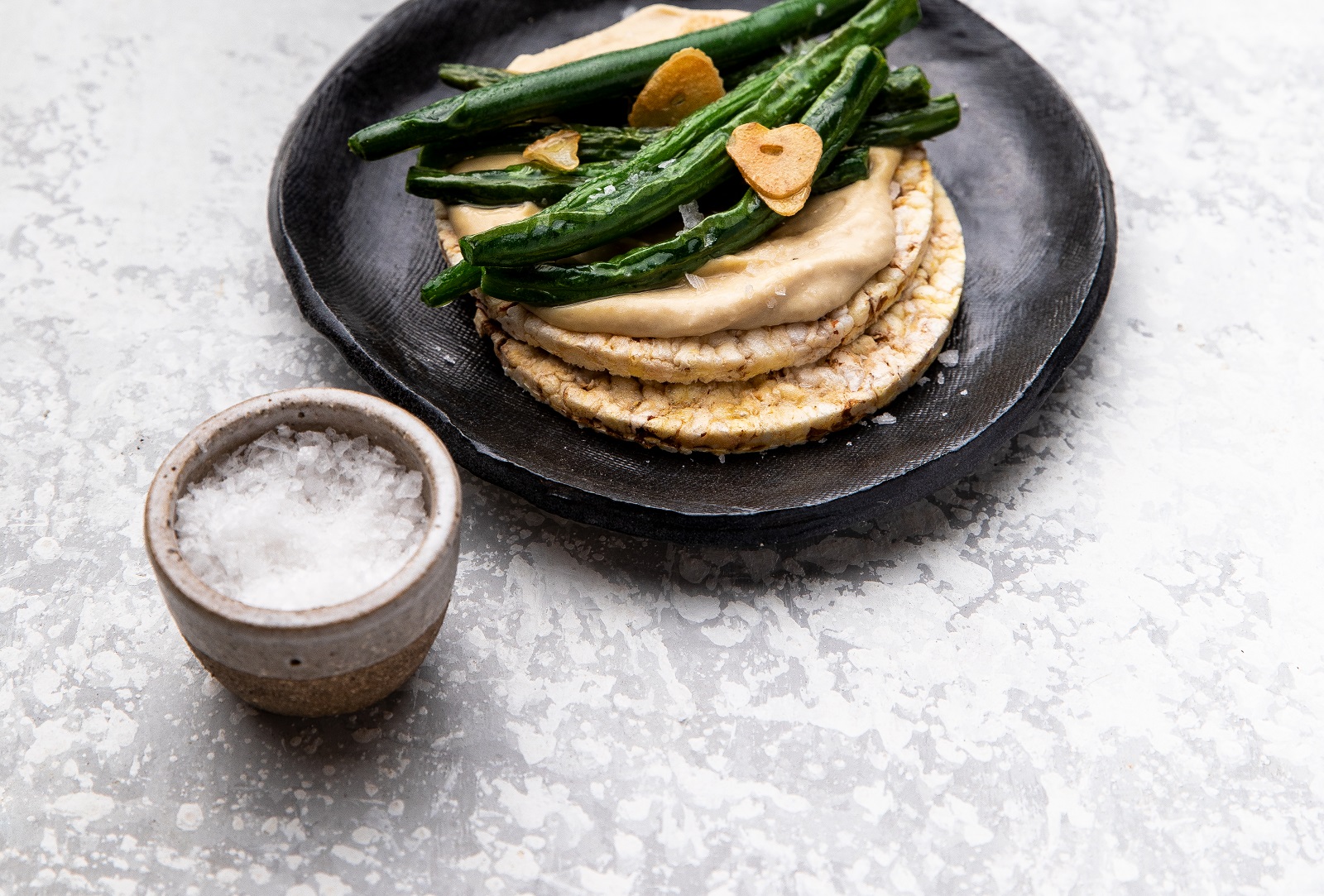 Directions
Place oil & garlic in a pan over medium heat, Cook garlic for about 1 minute, stirring periodically to ensure it doesn't burn, then add beans. Continue to stir periodically to ensure beans are cooked all over. Once beans soften slightly, remove from heat and allow to cool. Season with salt & pepper if desired
Spread hommus across each of the CORN THINS slices, then top with the garlic beans. Add a few sliced almonds for crunch & flavour. So simple, healthy & delicious for lunch or dinner.
Ingredients
3 CORN THINS slices
1/4 - 1/2 clove garlic finely chopped(depends on how much you love garlic)
Fresh Green Beans (large handful)
Sliced almonds
2 Tsp oil
Still Hungry?
 Still Hungry, then why not try something else. Check what is in your fridge or pantry, or view any of our other CORN THINS recipes for some  tasty ideas.