White Chocolate & Sprinkles
Recipe Image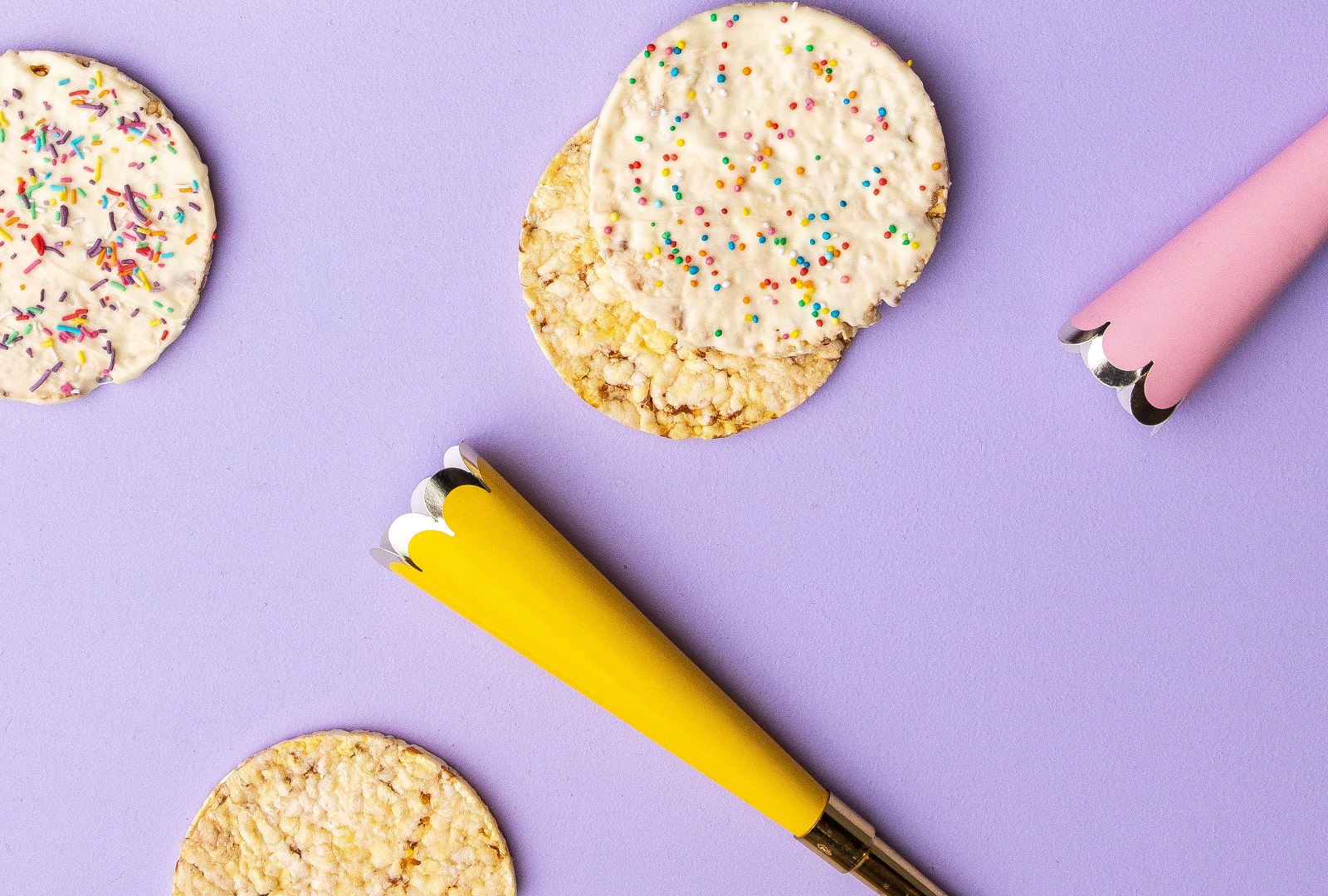 Directions
Melt some white chocolate melting buttons in the microwave. This will take 1 - 2 mins. Check after 1 min to ensure chocolate is not over heated, as this can dry out the chocolate, so it becomes hard & unusable. Stir a little to help all chocolate melt evenly.
Once melted, dip surface of a CORN THINS slice into the chocolate. Hold CORN THINS slices by the edges with your fingers, or with tongs, to avoid fingers going into the melted chocolate. Place on a plate then sprinkle on 100's & 1000's candy sprinkles. Repeat with other CORN THINS slices till as much as possible chocolate is used up. Put aside for a couple of minutes to cool, then enjoy. One lucky person can also get the job of licking the chocolate bowl clean.
Ingredients
CORN THINS slices
White Chocolate Melting Buttons
100's & 1000's candy sprinkles
Still Hungry?
 Still Hungry, then why not try something else. Check what is in your fridge or pantry, or view any of our other CORN THINS recipes for some  tasty ideas.