Recipe Image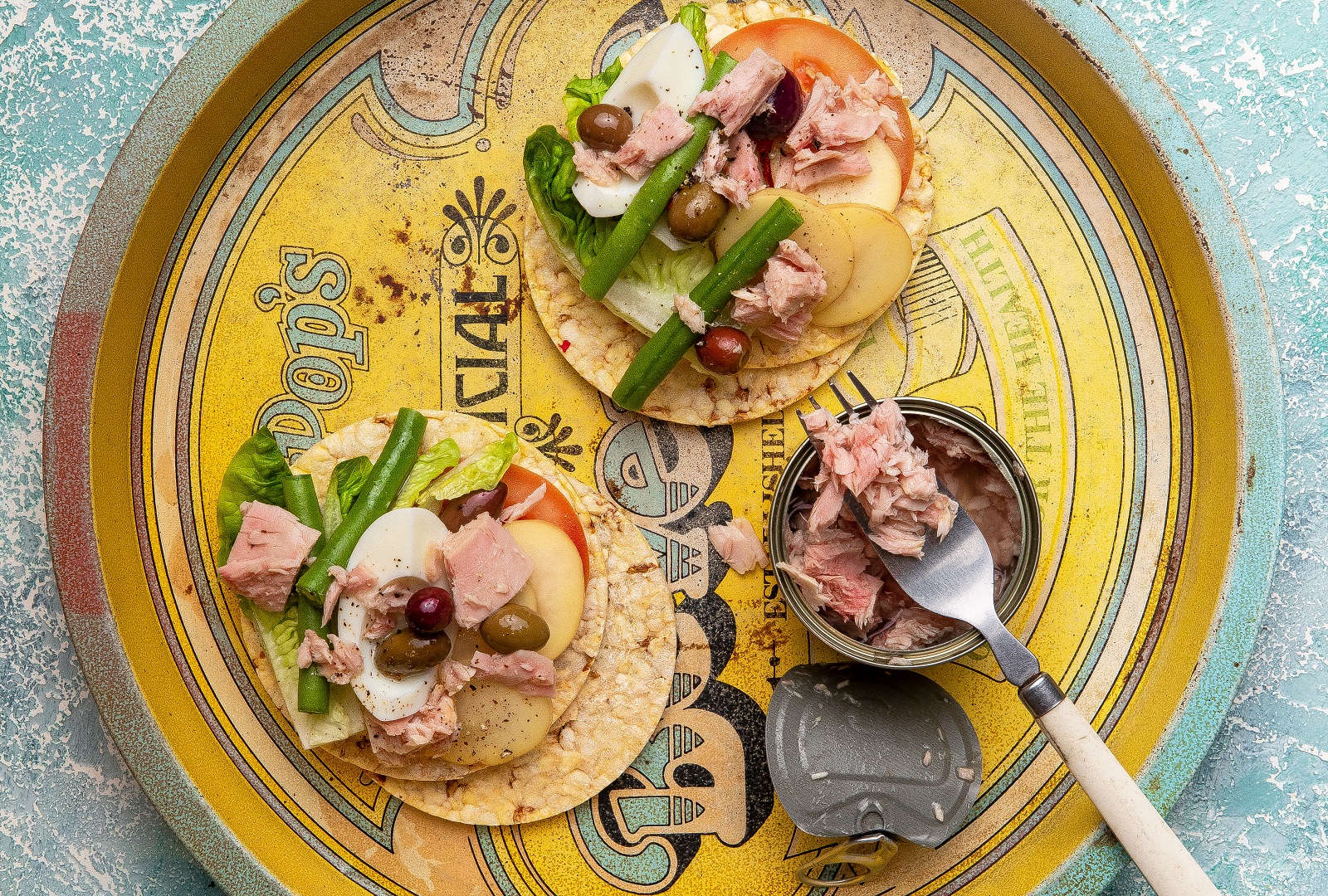 Recipe Time
20 mins (including making salad)
Directions
Boil eggs by boiling in water for about 7-8 mins. Cook potatoes by boiling them for about 8-10 minutes (just a little soft). Blanch beans by boiling in water for about 2-3 mins. Put all these hot ingredients aside to cool. Once cool cut the eggs into quarters or smaller & potatoes into slices. Cut the beans into 2cm pieces.
To make Nicoise dressing, whisk oil, vinegar & mustard together. If any salad dressing is left over you can store it in the fridge for a week.
To make the salad, place egg, potato, tomato, beans, lettuce & tuna into a bowl, drizzle with some dressing, then toss gently with salad spoons.
Place salad onto each of the Corn Thins slices, then season with salt & pepper. Enjoy
Ingredients
3-6 small chat potatoes (boiled)
100g green beans (lightly blanched)
2 x 95g can of tuna in oil
2 tomatoes (sliced)
6 CORN THINS slices
1/4 cup olives
3 - 4 cos lettuce leaves (chopped)
2 hard boiled eggs
Salt & pepper for seasoning
Nicoise Dressing
1/3 cup olive oil
1/3 cup red wine vinegar
1 Tbsp of Dijon mustard
Still Hungry?
 Still Hungry, then why not try something else. Check what is in your fridge or pantry, or view any of our other CORN THINS recipes for some  tasty ideas.