Recipe Image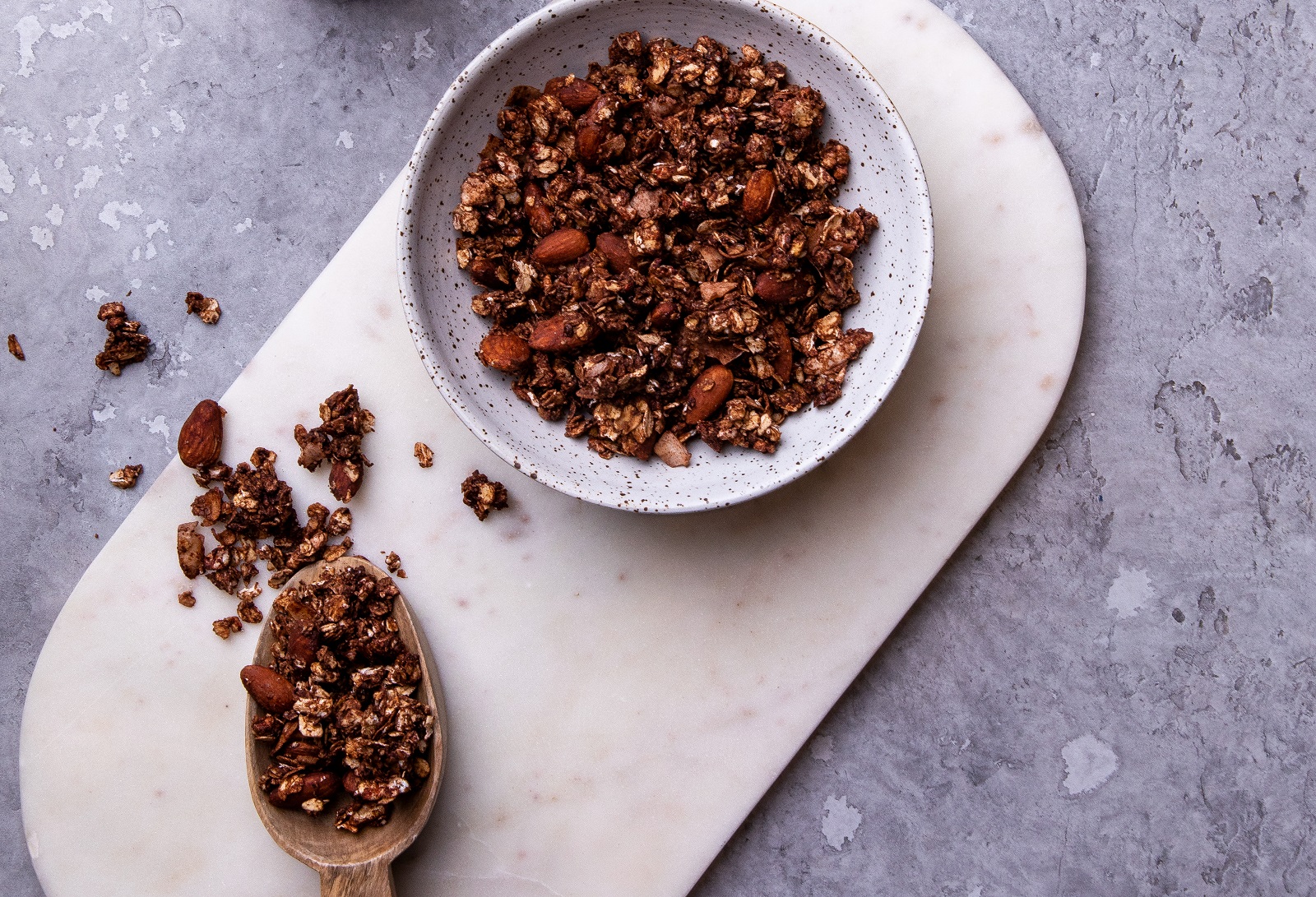 Directions
Preheat oven to 170°C (150ºC fan).  Line a large baking tray with baking paper.
Combine water and sugar in small saucepan over medium heat and stir until the sugar is dissolved.  Bring to the boil and cook for a further 1 minute.  Remove from heat, add maple syrup, oil and chocolate and whisk until well combined.
Place the oats, crushed CORN THINS slices, coconut flakes, almonds, malt powder, cocoa and salt in a large bowl and mix until well combined.  Pour over the hot syrup and mix until well combined.
Spread over the prepared tray and bake for 30 minutes, stirring occasionally, or until crisp and golden.
Set aside to cool completely on tray.  Serve with milk and fresh fruit.
Store any unused muesli in an airtight container
Ingredients
1/2 cup water
3/4 cup brown sugar
1/4 cup maple syrup
2 tbsp rice bran oil
100g dark chocolate, roughly chopped
5 cups rolled oats
15 CORN THINS (Original) slices crushed into small pieces
3/4 cup coconut flakes
1/2 cup whole roasted almonds
1/3 cup malt powder
2 tbsp cocoa
1/2 tsp sea salt
Still Hungry?
Still Hungry, then why not try something else. Check what is in your fridge or pantry, or view any of our other CORN THINS recipes for some  tasty ideas.