Recipe Image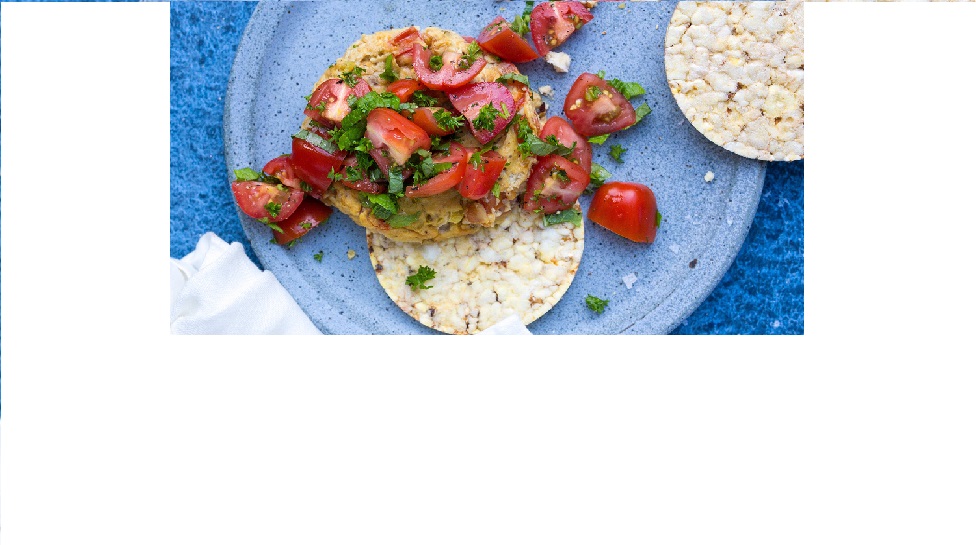 Directions
You will need 2 x 10cm round springform pans for this recipe
Preheat oven to 392F (356F fan). 
Combine tofu, yeast flakes, garlic, chickpeas with their liquid in a food processor.  Blend until a smooth paste then season with salt and pepper.  Fold through chopped tomatoes and spring onion.
Divide mixture between two x 10cm round springform pans and bake for 30 mins or until golden on top.  Allow to cool in pan 5 mins before removing from pan and serving on top of CORN THINS slices.
Top with extra chopped cherry tomatoes tossed with mint and parsley.
Ingredients
2 CORN THINS slices
200g silken tofu
1 tbsp nutritional yeast flakes (also known as savory yeast flakes)
1 clove garlic
3 tbsp tinned chickpeas with 2 tbsp chickpea liquid
6 cherry tomatoes, quartered, plus extra to serve
2 sping onions, white section only thinly sliced
1 tsp finely chopped mint
1 tsp finely chopped parsley
Salt and pepper
Still Hungry?
Still Hungry, then why not try something else. Check what is in your fridge or pantry, or view any of our other CORN THINS recipes for some  tasty ideas.