Arugula, Carrot, Pickled Red Onion, Chilli, Falafel & Dill Salad
Recipe Image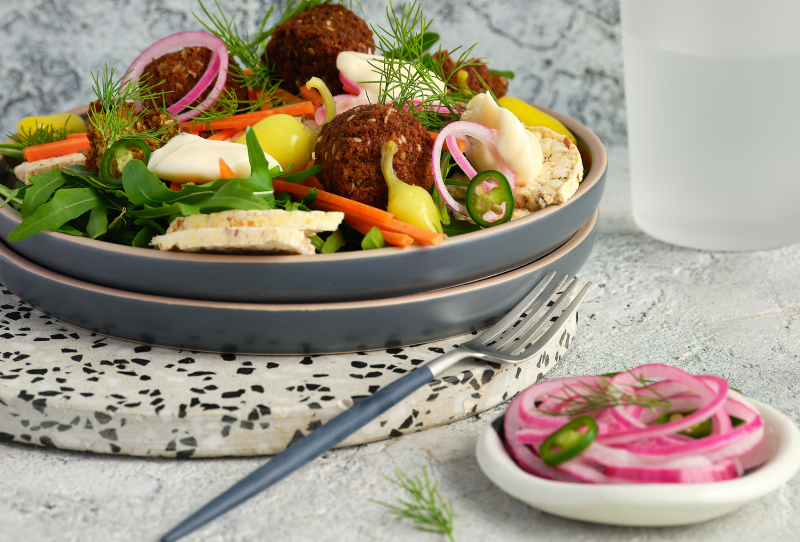 Directions
Crush CORN THINS slices into small enough pieces to easily fit into your mouth in spoonfuls. Then mix all ingredients in a large bowl (including the broken CORN THINS slices). Mix thoroughly so that the mayo/hummus is mixed well through the salad ingredients.
Ingredients
6 CORN THINS slices
4 GF Falafel balls (break or cut into halves or quarters)
4 Handfuls of Arugula
3 - 4 Tbsp of mayonnaise or hummus (your preference)
1 small carrot (grated)
2 Tsp of fresh dill (finely chopped)
3 Tpsp of Pickled red onion (coarsely chopped up)
1 Chilli (finely sliced)
Still Hungry?
 Still Hungry, then why not try something else. Check what is in your fridge or pantry, or view any of our other CORN THINS recipes for some  tasty ideas.