Watermelon & Crab Salad with Watercress & Red Onion
Recipe Image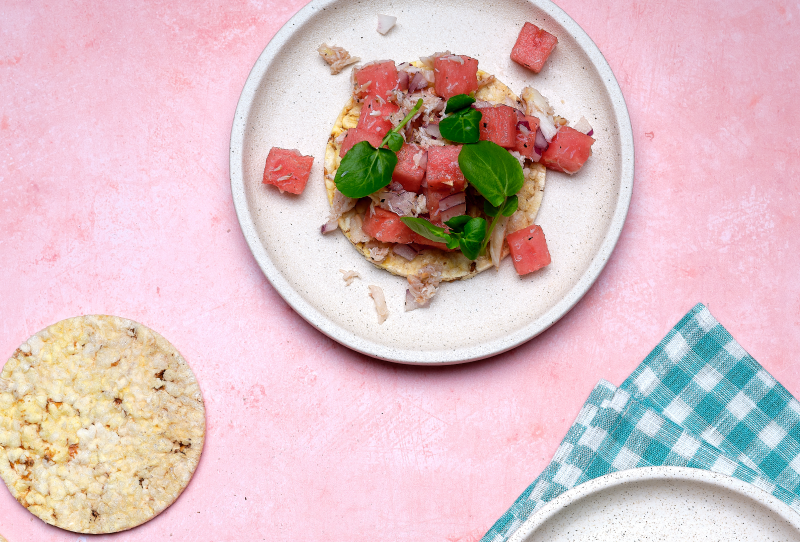 Directions
To make the salad - mix the fish sauce, lime juice & sugar in a small bowl or cup till the sugar is dissolved. Add this dressing to the crab meat, with the onion & watercress in a separate bowl & mix gently. Taste & season with pepper and salt (to liking) & add a small amount of chilli (if desired). Finally add the watermelon and gently mix. The salad is now complete and ready to add as a generous amount to each CORN THINS slice. 
Ingredients
9 CORN THINS slices
1/2 Tbsp fish sauce
2 juiced limes
1 Tbsp white sugar
300g Crab meat
400g Watermelon
1/4 Red onion (finely sliced)
Small handful of Watercress (cut into small diced pieces)
Salt & pepper (to taste)
Pinch of chilli (if desired)
Still Hungry?
 Still Hungry, then why not try something else. Check what is in your fridge or pantry, or view any of our other CORN THINS recipes for some  tasty ideas.