Smashed White Bean, Roast Cherry Tomato, Pepita & Oregano
Recipe Image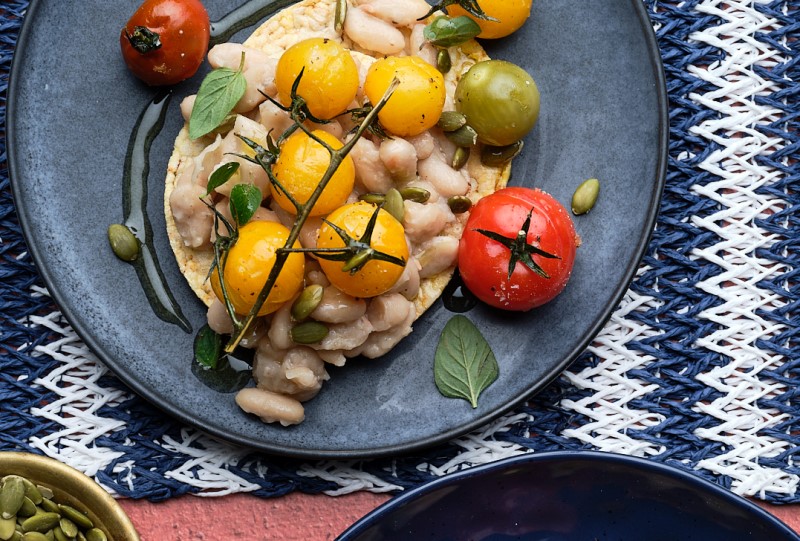 Directions
Roasted cherry tomatoes are so easy & quick to make. Simply pre-heat the oven to around 200 to 220C. Place the cherry tomatoes on a baking tray lined with baking paper. Drizzle with some olive oil & season with some pepper & salt. Place in the over for bout 15-20mins, or when you se the tomatoes start to shrivel/collapse a little.
Place a generous amount of the smashed white beans on each CORN THINS slice, then layer on some of the roasted cherry tomatoes. Sprinkle with the pepita seeds & add a few leaves of fresh oregano. season with salt & pepper if desired.
Ingredients
3 CORN THINS slices
2 - 3 Tbs of white beans (slightly mashed)
Roasted cherry tomatoes
Pepitas
Fresh oregano
Still Hungry?
 Still Hungry, then why not try something else. Check what is in your fridge or pantry, or view any of our other CORN THINS recipes for some  tasty ideas.