Creamy Chicken & Mushroom Spread
Recipe Image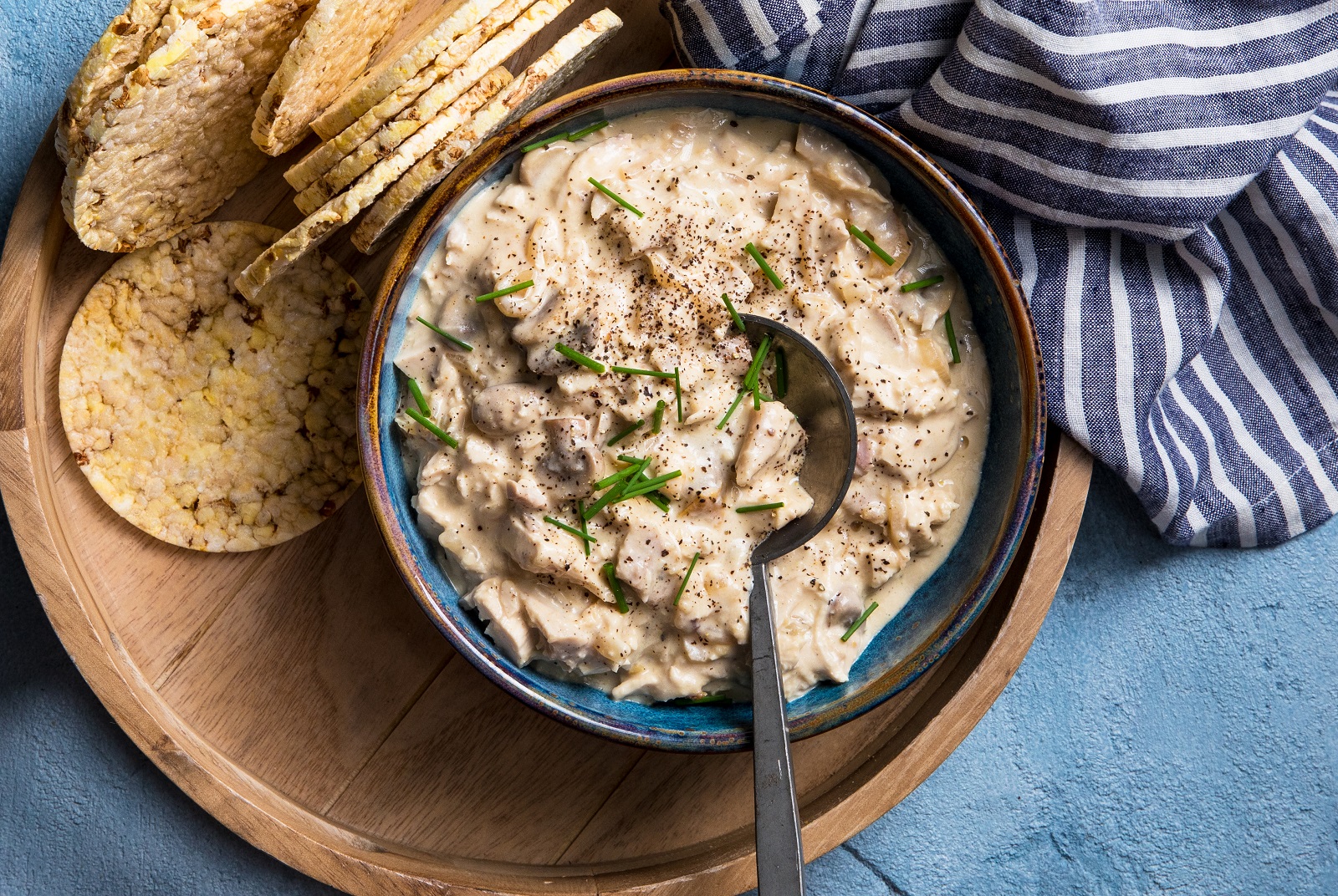 Directions
In a large skillet, saute mushrooms and onion in oil until tender. Add vermouth, stirring to loosen browned bits from pan. Bring to a boil; cook until liquid is almost evaporated.
Combine the flour, salt, pepper and cream; stir until smooth. Stir into skillet; bring to a boil. Reduce heat; cook and stir for 1-2 minutes or until sauce is thickened. Stir in chicken; heat through.
Spoon into CORN THINS slices & enjoy.
Keep any unused spread in the fridge for up to 5 days in a sealed container.
Ingredients
CORN THINS slices
1/4 cup butter, melted
1-1/2 cups sliced fresh mushrooms
1 medium onion, thinly sliced
2 tablespoons canola oil
1/2 cup dry vermouth or chicken broth
2 tablespoons corn flour
1/2 teaspoon salt
1/4 teaspoon pepper
1-1/4 cups heavy whipping cream
4 cups shredded cooked chicken
Minced fresh chives
Still Hungry?
 Still Hungry, then why not try something else. Check what is in your fridge or pantry, or view any of our other CORN THINS recipes for some  tasty ideas.