Sausage, Avo, Chili Pickle, Baby Spinach, Feta & Lime Salad
Recipe Image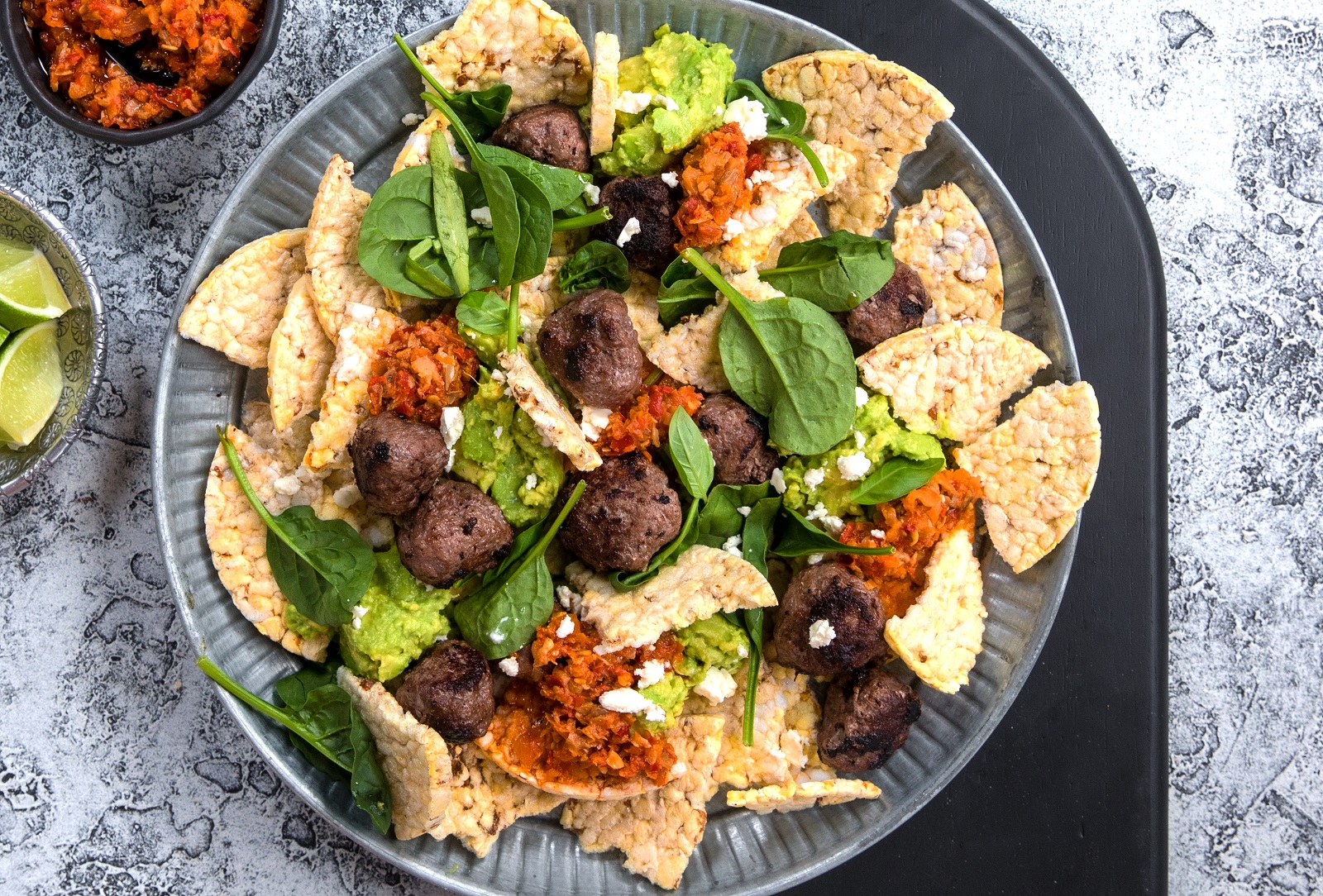 Directions
If you want to make you own pickled chili, rather than buying it, here is a link to a recipe by Woolworths: https://bunch.woolworths.com.au/recipe/10004358/Pickled-Chillies#?sortby=RECENT
Mash avocado with half of the lime juice, and a sprinkle of salt & pepper. Then mix.sausage, mashed avocado, spinach leaves, pickled chili & feta together in a large bowl. Add the remaining lime juice & mix again. Now its ready to serve.
Ingredients
12 CORN THINS slices (broken up)
200g chicken sausage (cooked & in 2cm balls, or pieces)
1 large avocado
Juice from 1 Lime
Pickled chili (as much as is desired)
50 - 100g feta (crumbled)
4 cups of baby spinach
Still Hungry?
Still Hungry, then why not try something else. Check what is in your fridge or pantry, or view any of our other CORN THINS recipes for some  tasty ideas.