Pulled Pork, Peanut Butter, Sriracha, Chili & Coriander
Recipe Image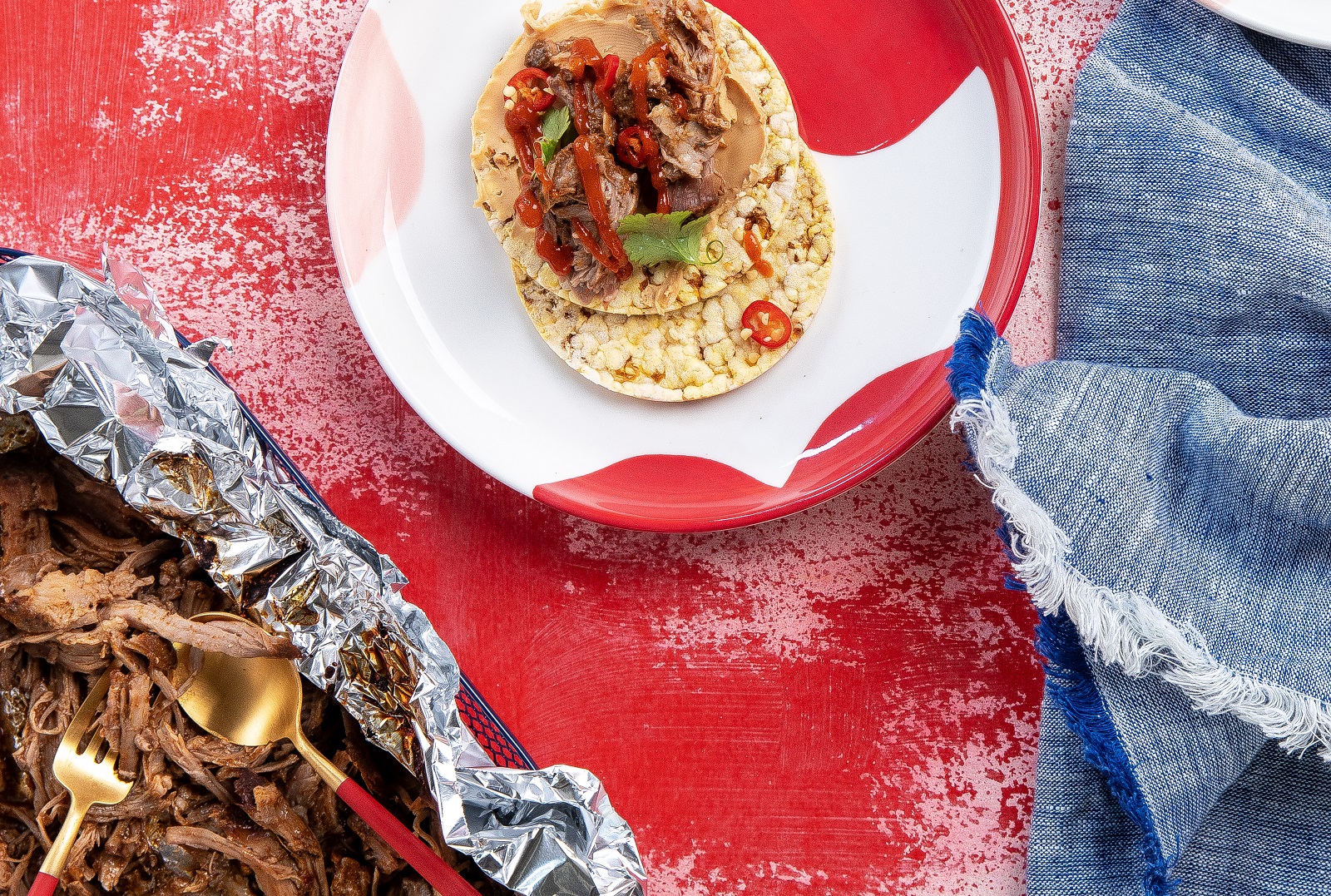 Directions
This is a delicious next day lunch option if you have left overs.
Spread the peanut butter across each CORN THINS slice, layer on the pulled pork. Drizzle on some Sriracha. The amount will depend on how much you love chili. Then garnish with some finely sliced chili & coriander leaves
Ingredients
2- 3 CORN THINS slices
Left-over pulled pork
Peanut butter
Sriracha sauce
1/4 - 1/2 Fresh Chili (finely sliced, de-seed if you don't like it too hot)
Fresh Coriander leaves
Still Hungry?
 Still Hungry, then why not try something else. Check what is in your fridge or pantry, or view any of our other CORN THINS recipes for some  tasty ideas.