Dill Cream Cheese & Avocado
Recipe Image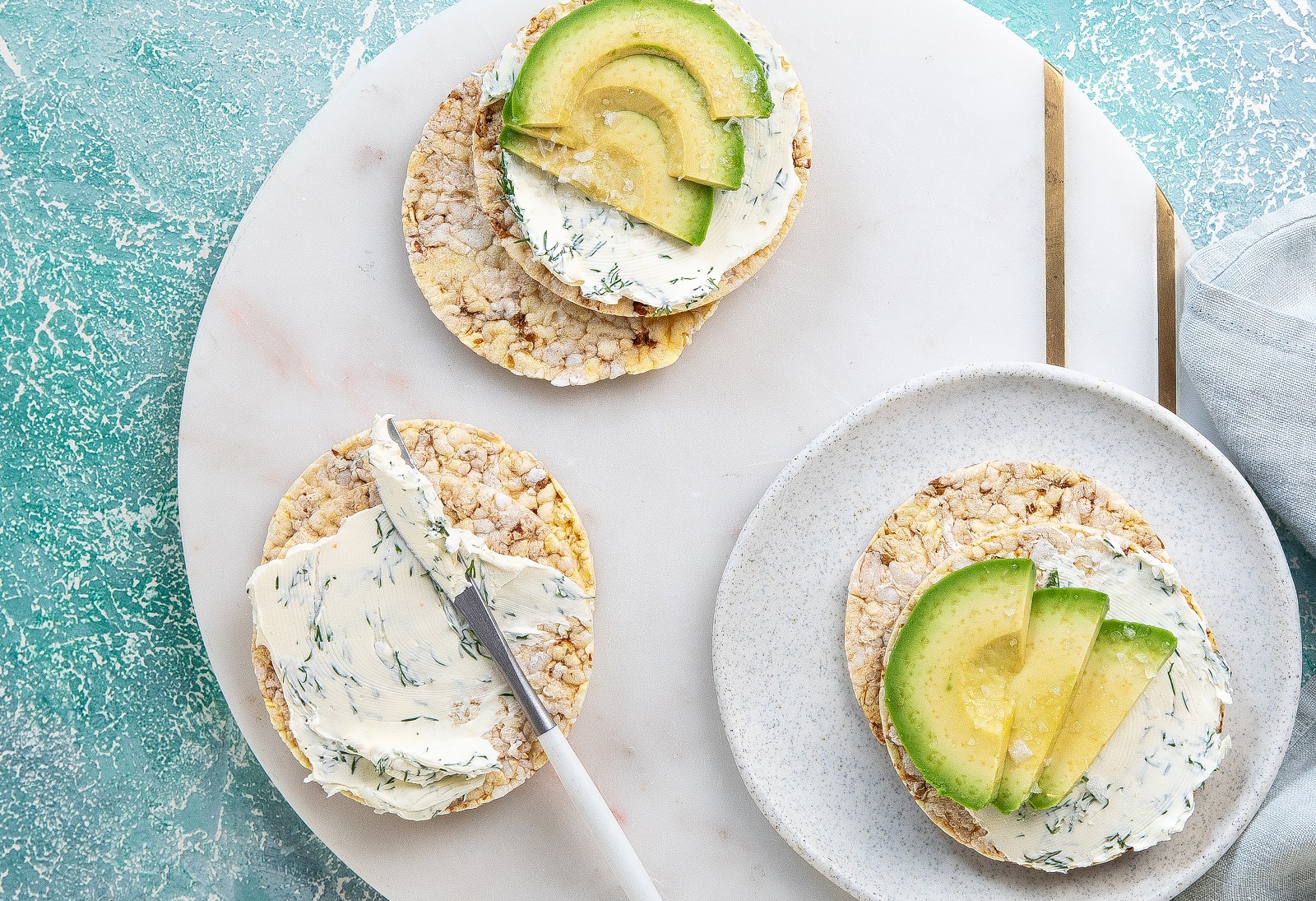 Directions
Simply spread dill cream cheese across each CORN THINS slice, then layer on sliced avocado.
To make Dill Cream Cheese.
Combine lemon juice, chopped dill & soft cream cheese & mix thoroughly. Place any unused dill cream in a sealed container in the fridge. Aim to use any leftovers within the next week, or prior to the cream cheese expiry date
Ingredients
2-3 CORN THINS slices
1/2 large avocado, or a whole small avocado (sliced)
Dill cream cheese
To make dill cream cheese
1/2 cup cream cheese
1 Tbsp lemon juice
1 Tbsp dill (finely chopped)
Still Hungry?
 Still Hungry, then why not try something else. Check what is in your fridge or pantry, or view any of our other CORN THINS recipes for some  tasty ideas.