Scrambled Eggs, Smoked Salmon & Dill
Recipe Image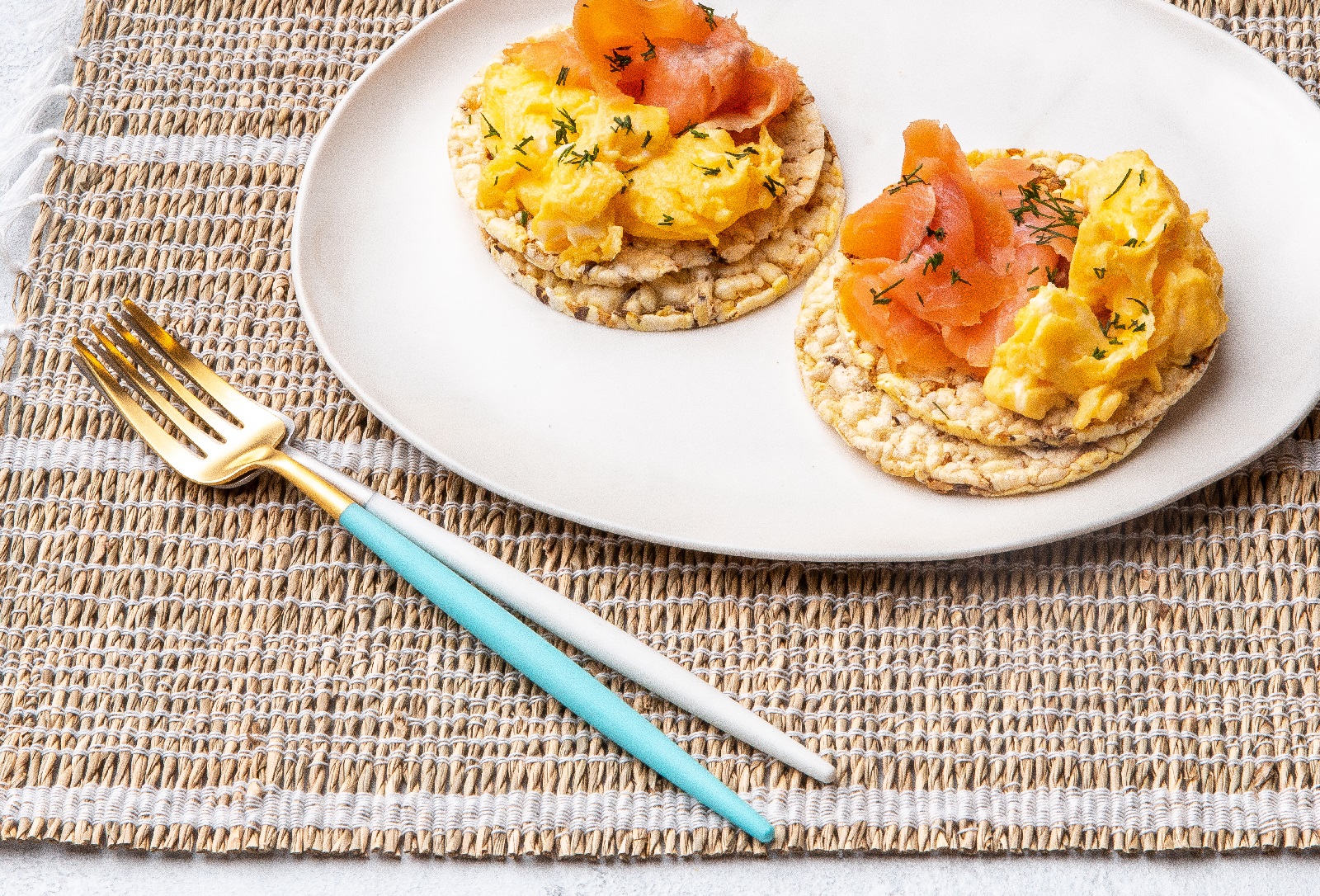 Directions
For a low carbohydrate or gluten free breakfast why not replace toast with the delicious popcorn taste of CORN THINS slices.
To make scrambled eggs, mix eggs, milk, pepper & salt in a bowl. Heat a fry pan then add the butter or olive oil. When this is hot add the egg mixture. Stir &/or fold over the egg periodically as it starts to cook. Keep doing this till the egg is fully cooked. Once cooked, divide the scrambled egg across the CORN THINS slices, add smoked salmon, then sprinkle with dill. Enjoy.
Ingredients
3 CORN THINS slices
2 eggs
100g smoked salmon
Dill
1/8 cup of milk
1 tsp butter or olive oil
Pepper & salt to taste
Still Hungry?
Still Hungry, then why not try something else. Check what is in your fridge or pantry, or view any of our other CORN THINS recipes for some  tasty ideas.