Tuna Salad With Fennel & Apple
Recipe Image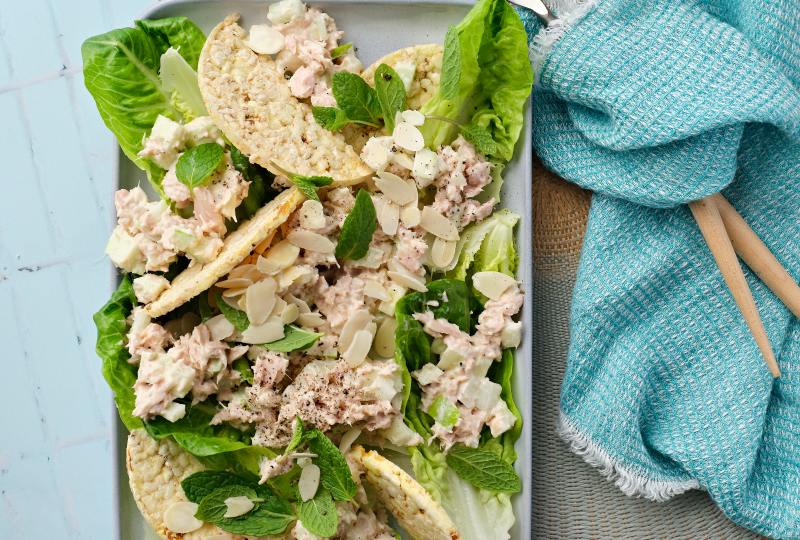 Directions
Combine the tuna, fennel, apple, lemon juice, mayonnaise & mustard in a bowl & mix thoroughly. Taste & add salt & pepper as needed.
Place a lettuce leaf on each Corn Thins slice, then a generous amount of the tuna/fennel/apple mix. Finally sprinkle with some of the almond slices. Enjoy.
Ingredients
9 - 12 Corn Thins slices
3 cans of tuna (285g)
1 fennel bulb (finely diced)
1 small Granny-Smith apple (finely diced)
Juice from 2 lemons
1/4 cup of mayonnaise
1/2 Tbs of Dijon mustard
9 - 12 lettuce leaves
Sliced Almond
Salt & pepper to taste
Still Hungry?
 Still Hungry, then why not try something else. Check what is in your fridge or pantry, or view any of our other CORN THINS recipes for some  tasty ideas.