Salmon, Mayo, Dijon Mustard, Celery, Red Onion, Capers & Dill
Recipe Image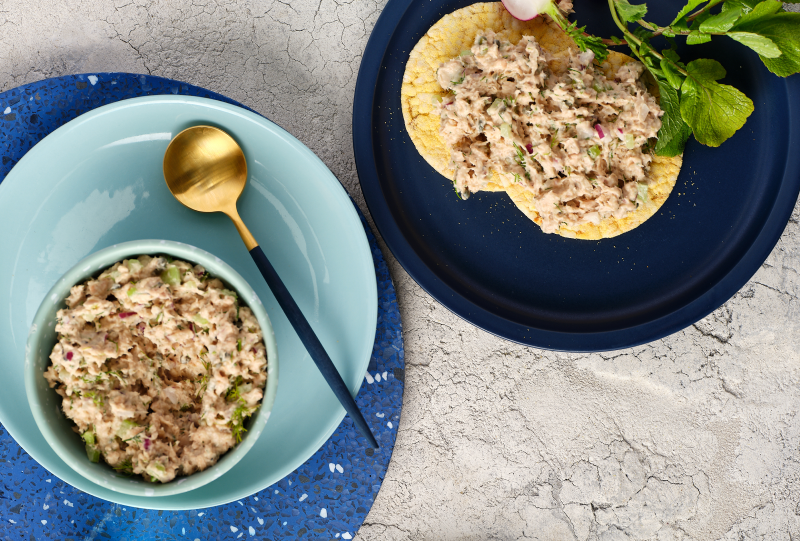 Directions
In a bowl combine all ingredients other than the CORN THINS slices and mix well. Taste to ensure the level of mayo & Dijon mustard is to your liking. Add more if necessary. 
To eat simply add a generous amount to each CORN THINS slice, then enjoy.
Ingredients
4 - 6 CORN THINS slices
200g of canned salmon
1/4 cup of mayonnaise
2 Tsp of Dijon mustard
3 Tbsp Red onion (finely chopped)
1 Tbsp Fresh dill (finely chopped)
1 medium stalk of celery (finely chopped)
1/4 Tsp Black pepper
1 Tbsp Capers
Still Hungry?
 Still Hungry, then why not try something else. Check what is in your fridge or pantry, or view any of our other CORN THINS recipes for some  tasty ideas.