Recipe Image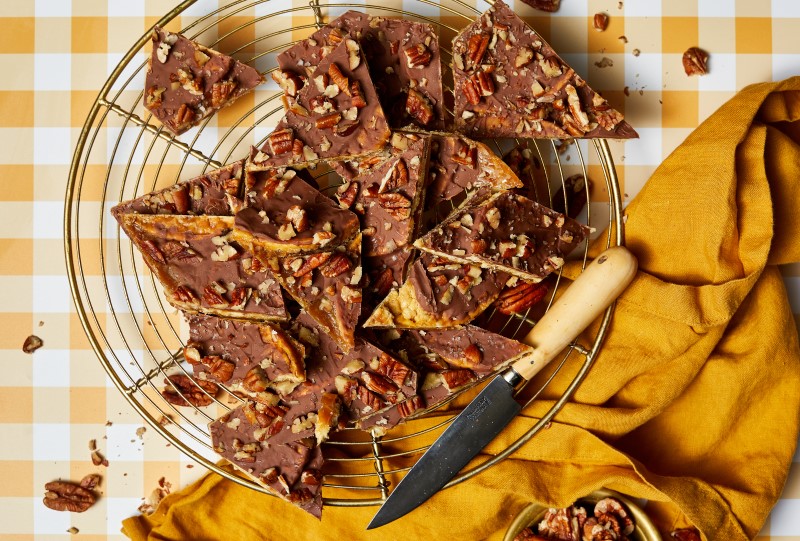 Recipe Serves
10 - 12 slices
Directions
Preheat oven to 170ºC fan. 
Line a large, rectangular baking tray with alfoil and spray with cooking spray.  Line the base with the CORN THINS slices (it doesn't matter if they overlap slightly).
Combine butter and sugar in a medium saucepan over medium heat and cook, stirring, until foamy.  Pour over the layer of CORN THINS slices and sprinkle over the sea salt.
Bake for 10 mins then quickly sprinkle the chocolate melts over the top, wait until melted then spread evenly to coat.  Sprinkle with pecans then refrigerate.
Ingredients
12 CORN THINS Original slices
285g butter
200g brown sugar
½ tsp sea salt flakes
1 packet milk chocolate melts
130g pecans, roughly chopped
Still Hungry?
 Still Hungry, then why not try something else. Check what is in your fridge or pantry, or view any of our other CORN THINS recipes for some  tasty ideas.