10 BRAIN FOODS TO BOOST YOUR MOOD
2017-2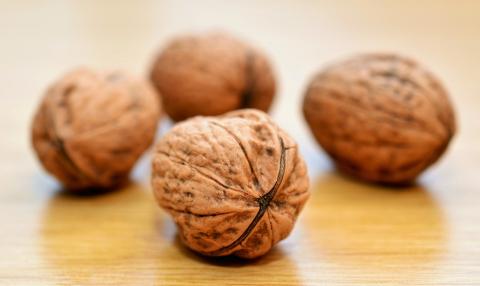 INTRODUCTION
Feeling tired or sluggish? Here are 10 BRAIN FOODS TO BOOST YOUR MOOD today. Real Foods is your go-to resource for easy and healthy eating.
10 BRAIN FOODS TO BOOST YOUR MOOD
It's easy to reach for comfort foods during stressful times to get you through.  Fast food can provide a quick fix and are often the ones that lead to more aggravated stress levels in the long run.
This means when you eat processed foods it will lead to surges and crashes in hormones and the blood sugar can increase our susceptibility to new stresses.
STRESS BUSTING BRAIN FOODS
#1 Atlantic salmon
A single 200g serve provides you with your entire daily requirement of essential fats. These fats improve the body's cells ability to take up essential hormones, including those involved in mood regulation.
#2 Walnuts
These nuts are the richest in the essential fats known to improve cell health. By eating 10 walnuts a day helps to optimise cell wall composition and can help lower blood cholesterol levels, to improve blood flow around the body.
#3 Eggs
Eggs are a good source of the nutrient choline. Choline has a number of vital functions including optimal cell membrane function and neurotransmission thought to be related to mood and energy levels.
#4 Grains
Choosing low GI carbs is one of the most important things we can eat on a daily basis. It helps regulate blood glucose levels which in turn maintain our energy levels and ultimately our mood.
#5 Red meat
The most common causes of fatigue in women aged 24-35 years is low iron. To help boost your iron levels, it's recommended to eat red meat in small amounts, 2-4 times each week for optimal energy production.
#6 Green tea
Drinking green tea daily may help regulate your blood glucose levels, keep you alert, hydrated and help to manage dreaded sugar cravings after lunch.
#7 Dark chocolate
Dark chocolate contains high amounts of the antioxidant molecules, flavonoids and the phenolic phytochemicals known for their positive health benefits.
#8 Coffee
Starting the day with a "proper" coffee is a daily habit of many that may provide the stimulatory effects of caffeine to get our brain and our body moving.
#9 Seaweed
Seaweed is one of the richest sources of iodine, the mineral that is required for optimal thyroid and metabolic function, which are in turn crucial for optimal energy and mood.
#10 Legumes
Whether it's kidney, borlotti or soy offers the benefit of containing slowly digested carbs which will help to regulate the mood enhancing neurotransmitter serotonin.
To help improve your mood why not start a weekly food plan? Here's what we recommend you can eat in one day with Corn Thins™ slices to a healthy, happier you.
BREAKFAST
Scrambled Egg and Smoked Salmon
SNACK
Strawberries, marscapone, chocolate & sliced almonds
LUNCH
How to eat when you're hangry recipes
DINNER
Resolutions the bigger picture recipe
DID YOU MAKE THIS RECIPE? HAVE ANY CLEAN FOOD RECIPES YOU'D LIKE TO SHARE WITH US?
We'd love to hear how it turned out. Please send us an email [email protected] or visit our Facebook page Real Foods Corn Thins™ to leave a comment.