CORN THINS Slices with Beans & Egg
Recipe Image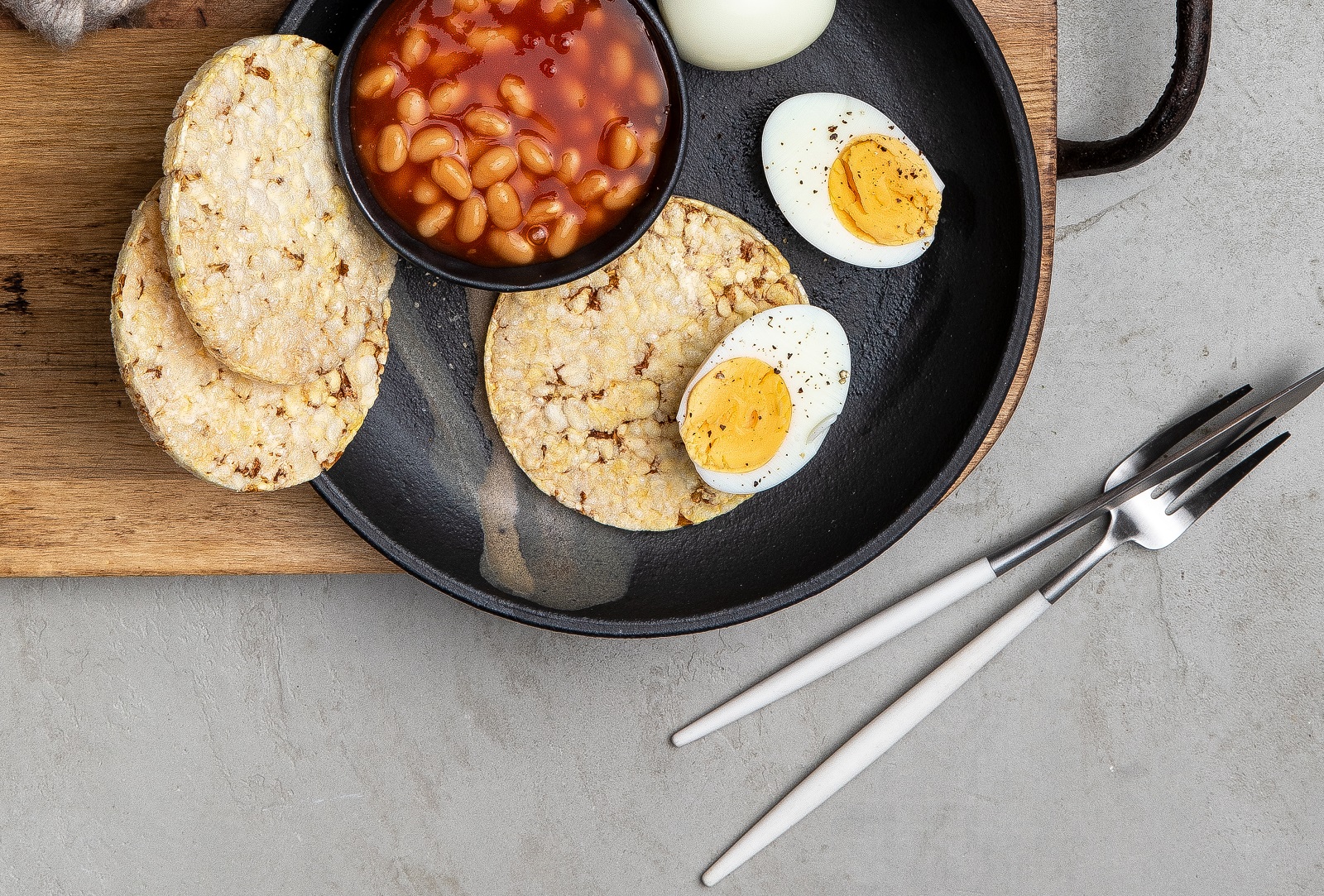 Directions
Boil the eggs for about 10 mins, then run under cold water to help cool. Remove the shell, then slice. Heat beans in the microwave for about 2 mins. Stir every 30 seconds. Ensure the beans are covered when you microwave them to avoid making a mess of the microwave.
Add the beans to CORN THINS slices then top with the slices of egg. Season with salt & pepper if desired.
To add some good fats, you may also like to include some avocado.
Ingredients
2 -3 CORN THINS slices
1 serve of baked beans
1 -2 eggs
Still Hungry?
Still Hungry, then why not try something else. Check what is in your fridge or pantry, or view any of our other CORN THINS recipes for some tasty ideas.